First of all you will need to stop the slugs from being added to the default custom permalinks following this short instructions.
Once it is done, you should adjust the permastructures settings and use %post_id% tag inside the permastructure input fields ("Tools -> Permalink Manager -> Permastructures"):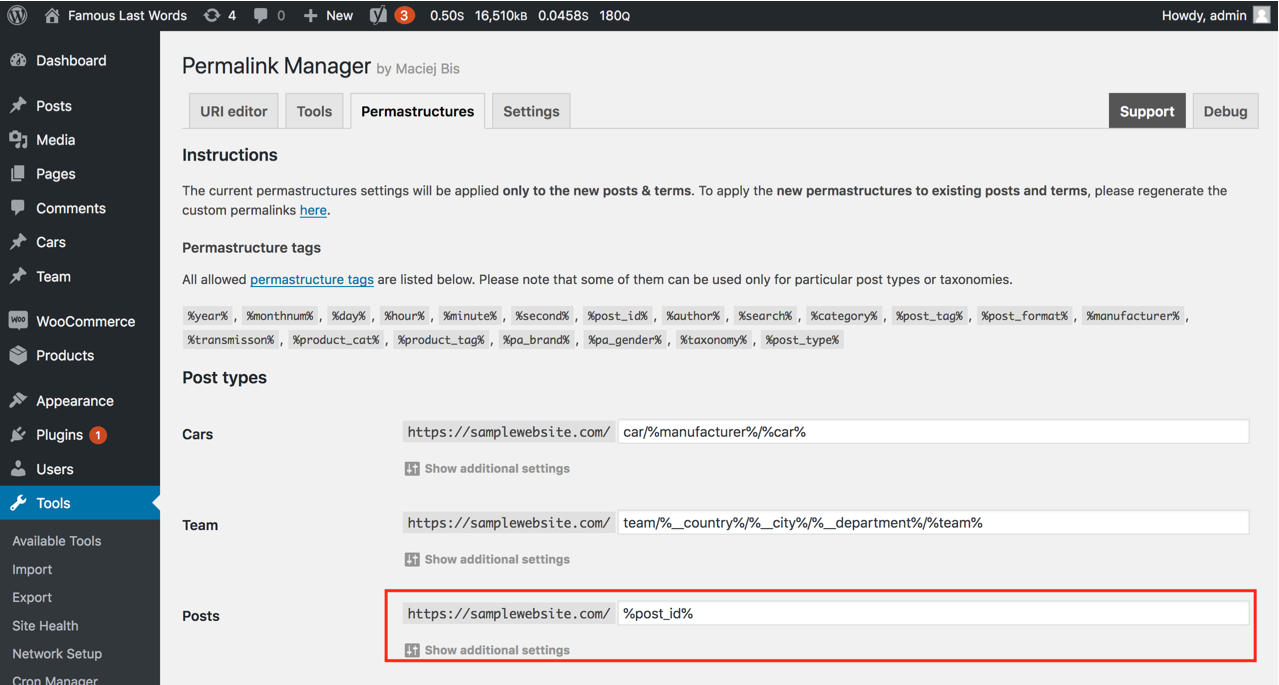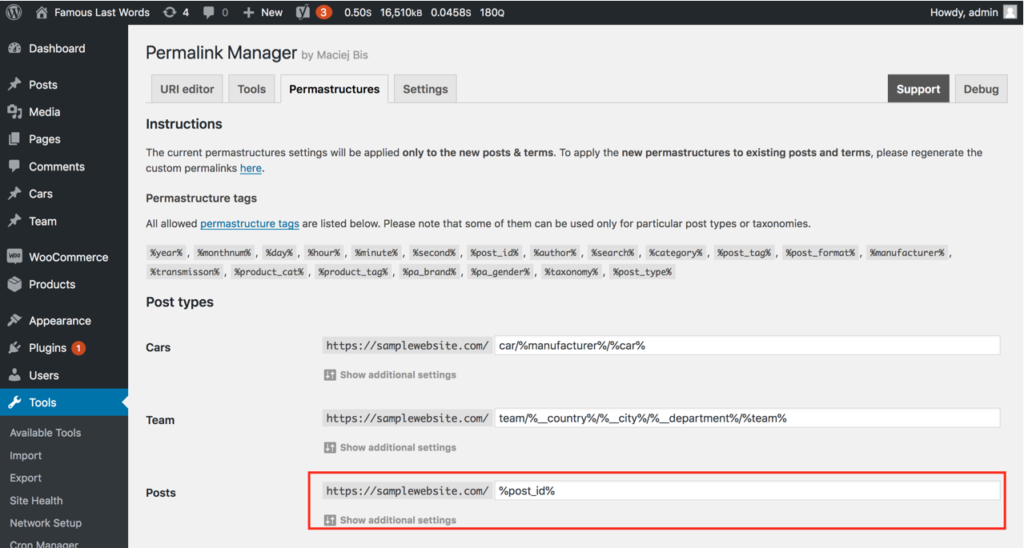 Please also note that that numerals in the end of permalinks will be parsed as pagination endpoints and therefore the custom URIs will not be detected correctly. To fix this issue please enable "Deep detect" mode with one more snippet:
add_filter('permalink-manager-deep-uri-detect', '__return_true', 99);

Apply the new permalink rules to the old URIs:
The new rules will not be applied automatically, to apply them to the old posts please follow this short tutorial.
Full sample code
The code listed above if used would prevent the page and product slugs from being added to the end of permalink and also enable "Deep detect" mode, so the permalinks ended with numerals can be parsed properly.
function pm_donot_append_product_slug($bool, $post_type) {
	return (in_array($post_type, array('product', 'page'))) ? true : $bool;
}
add_filter('permalink_manager_do_not_append_slug', 'pm_donot_append_product_slug', 9, 2);
add_filter('permalink-manager-deep-uri-detect', '__return_true', 99);