Because the permalink system in WordPress is limited, each custom post type and taxonomy must have its own permalink structure. As a result, you won't be able to easily change or remove post type & taxonomy slug from WordPress URLs. This short article will show you how to erase them easily using Permalink Manager to get pretty permalinks.
Without a question, having a decent permalink structure is critical for positioning and managing your WordPress. Before beginning any project, you must consider and make a decision on this. Permalink Manager may be used to not only remove permalink bases, but also to modify them and design whole new permalink structures.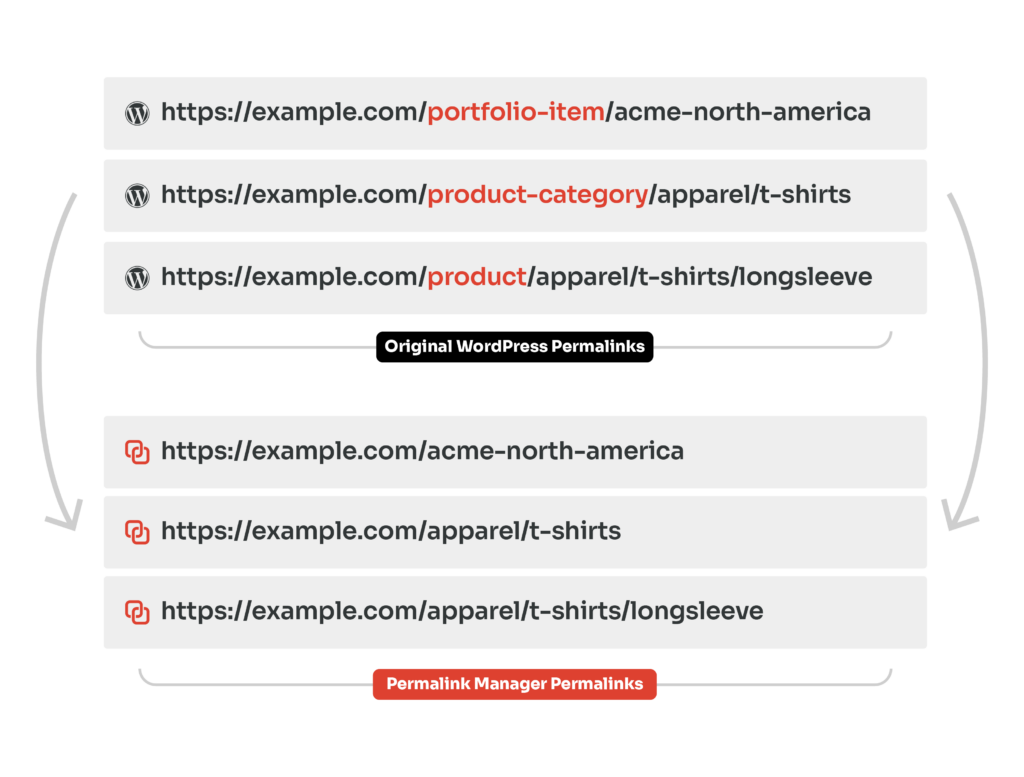 Because WordPress lacks native support for silo URL structures, its implementation is complicated. Furthermore, the content silo concept appears to be fairly sophisticated at first glance for novice users. This article does a great job of explaining the overall concept of "content silo".
How to use Permalink Manager to create pretty permalinks?
Some of the functionalities presented in this article are not available in free version (Permalink Manager Lite). Buy Permalink Manager Pro
Permalink Manager comes to the rescue in this situation. This plugin is perhaps the most straightforward method for integrating custom post types and taxonomies with silo structure. It may be used to not only remove permalink bases, but also to add custom taxonomy slugs to custom post type URLs.
We included examples that were purposely simplified to give you a sense of how this functionality works. Need to remove taxonomy base slug or get rid of custom post type permalink base? The instructions below would also work with other custom post types and taxonomies in the same way.
Portfolio item (custom post type)
http://example.com/portfolio-item/acme-north-america
http://example.com/acme-north-america
Product (WooCommerce post type)
http://example.com/product/sample-t-shirt
http://example.com/sample-t-shirt
Product category (WooCommerce taxonomy)
http://example.com/product-category/apparel/t-shirts
http://example.com/apparel/t-shirts
How to remove the permalink base?
Fastest method: Bulk edit the custom permalinks
There are two approaches for obtaining the pretty permalinks. Modifying permalinks in bulk is the most practical and time-saving technique if you don't want to manually adjust individual URL addresses. It should only take a few minutes, and the full procedure may be accomplished in three easy steps.
The first step is to modify the permastructure parameters. You may easily adjust them in the "Tools -> Permalink Manager -> Permastructures" admin area. Each post type and taxonomy can have a different permalink format, as seen below. Simply delete the original bases (highlighted in red) from the input fields to get rid of them.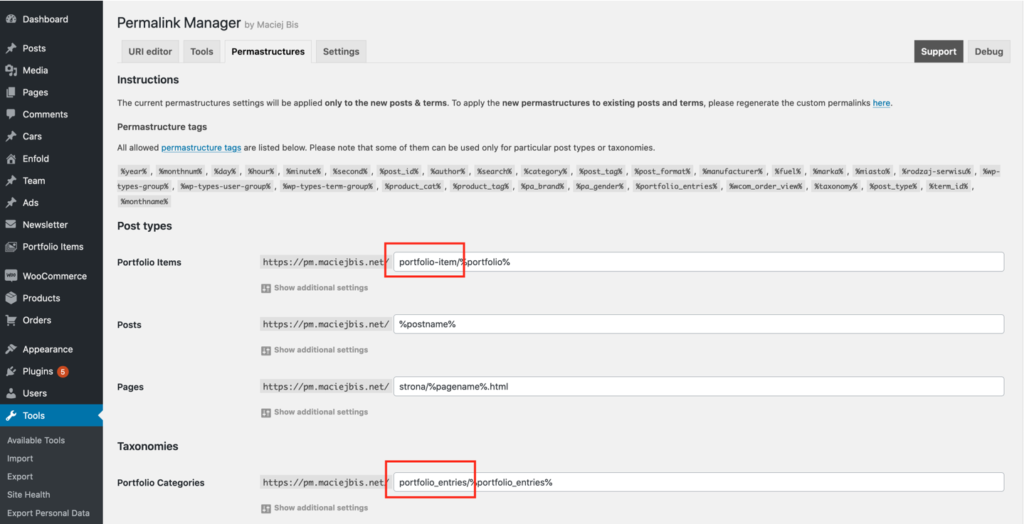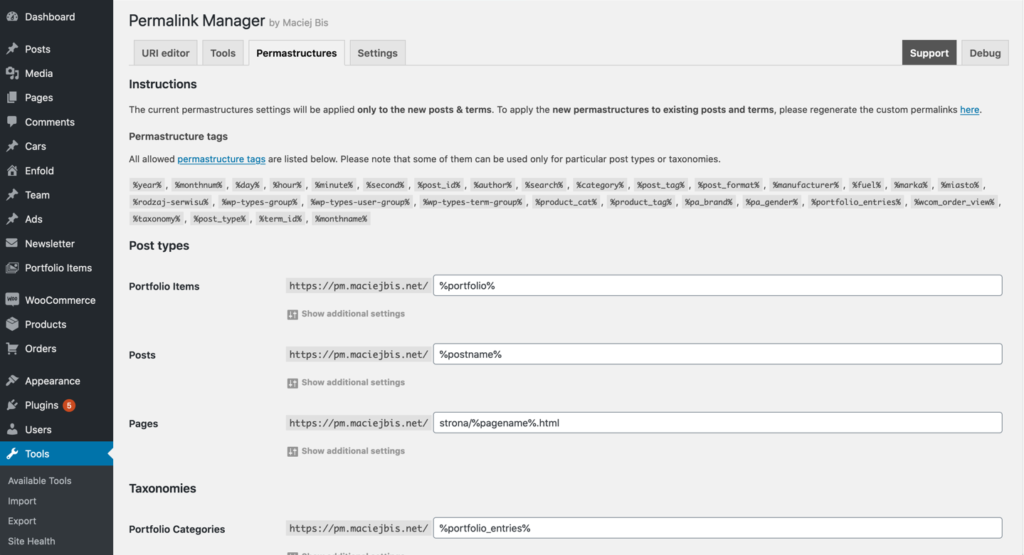 Pretty permalinks and existing posts and terms
The post type & taxonomy base slug you deleted from the permastructures will no longer appear in the permalinks for new posts and terms. If you wish to apply new customized formats to previously existing WordPress URLs, you must regenerate them using the "Regenerate/reset" tool. You may skip this step if you did not previously add any posts or terms.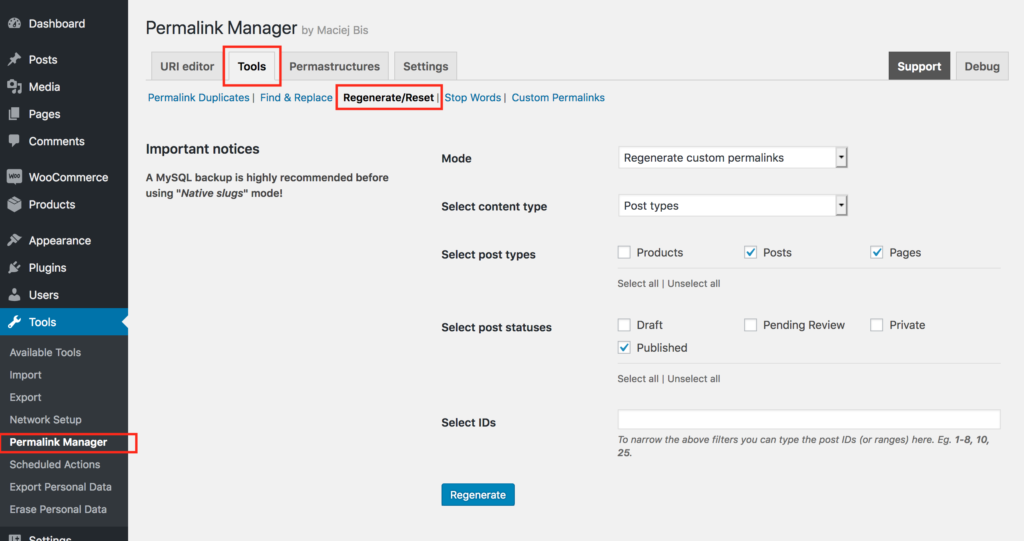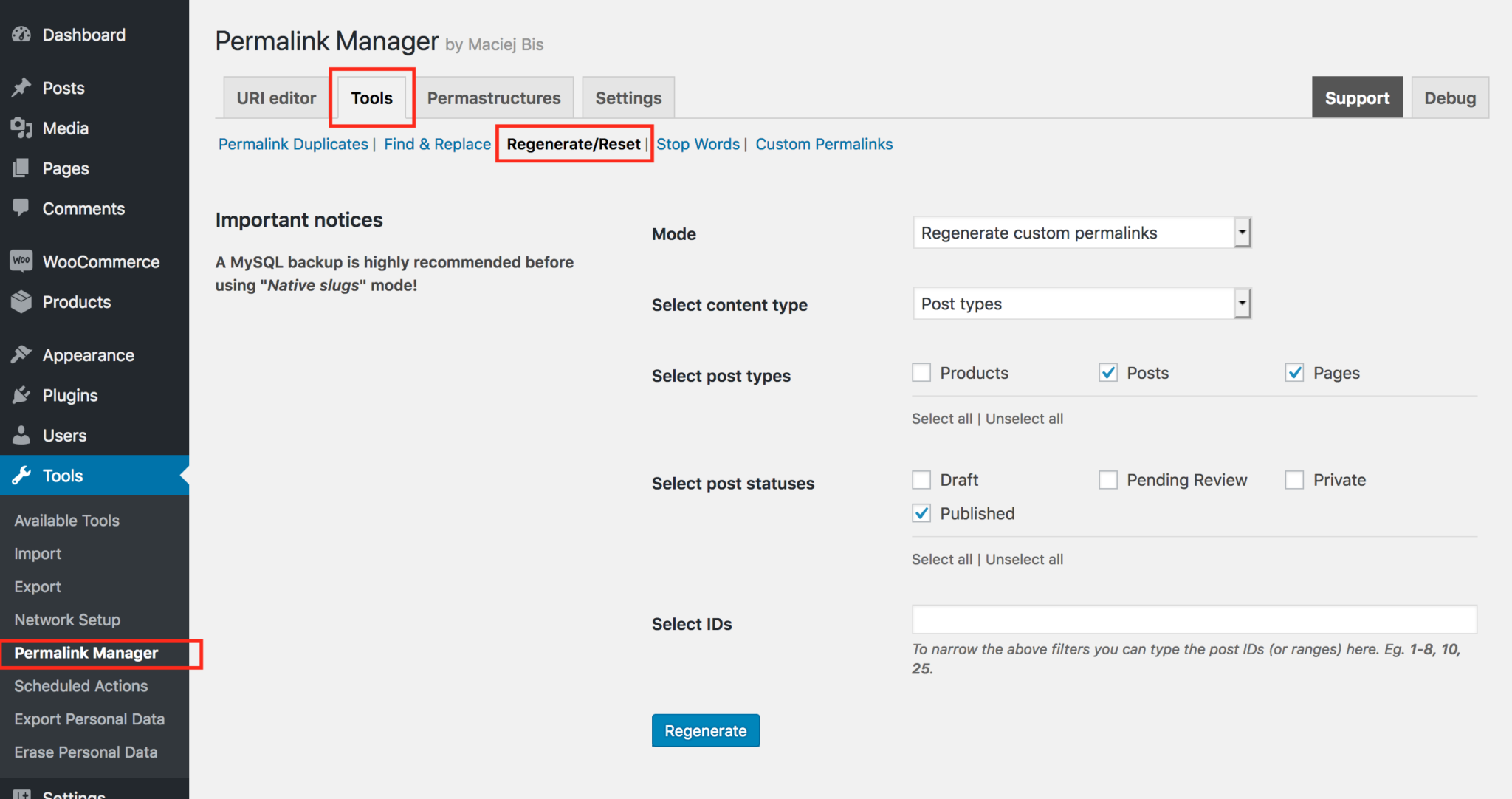 Alternative method: Edit the pretty permalinks manually
Manually removing the slugs from each of your unique permalinks is also an option. This approach may take a lot longer than the first, but it gives you more flexibility.
How to edit single permalinks? (URI Editor)
Please read
this article
to learn more about URI Editor and the procedure of modifying individual permalinks.