After you adjusted your custom permastructures in "Tools -> Permalink Manager -> Permastructures" section, the new settings will not be automatically applied to the existing posts/term items. To apply the new permalink formats also to old elements you will need to regenerate their permalinks.


During the process of custom permalinks regeneration Permalink Manager will overwrite the actual custom permalink (see "Current URI" field) with its default format (see "Default URI" field)  based on current permastructure settings.
If needed, you can edit/overwrite manually each custom permalink using URI editor. It is also possible to auto-update the permalink after the post or term is saved by enabling "
Auto-update the URI
" mode in Permalink Manager settings. You can find
more detailed instruction on this here
.
How to reset/regenerate the post type permalinks?
Please go to "Tools -> Permalink Manager -> Tools" and select section titled "Regenerate/reset".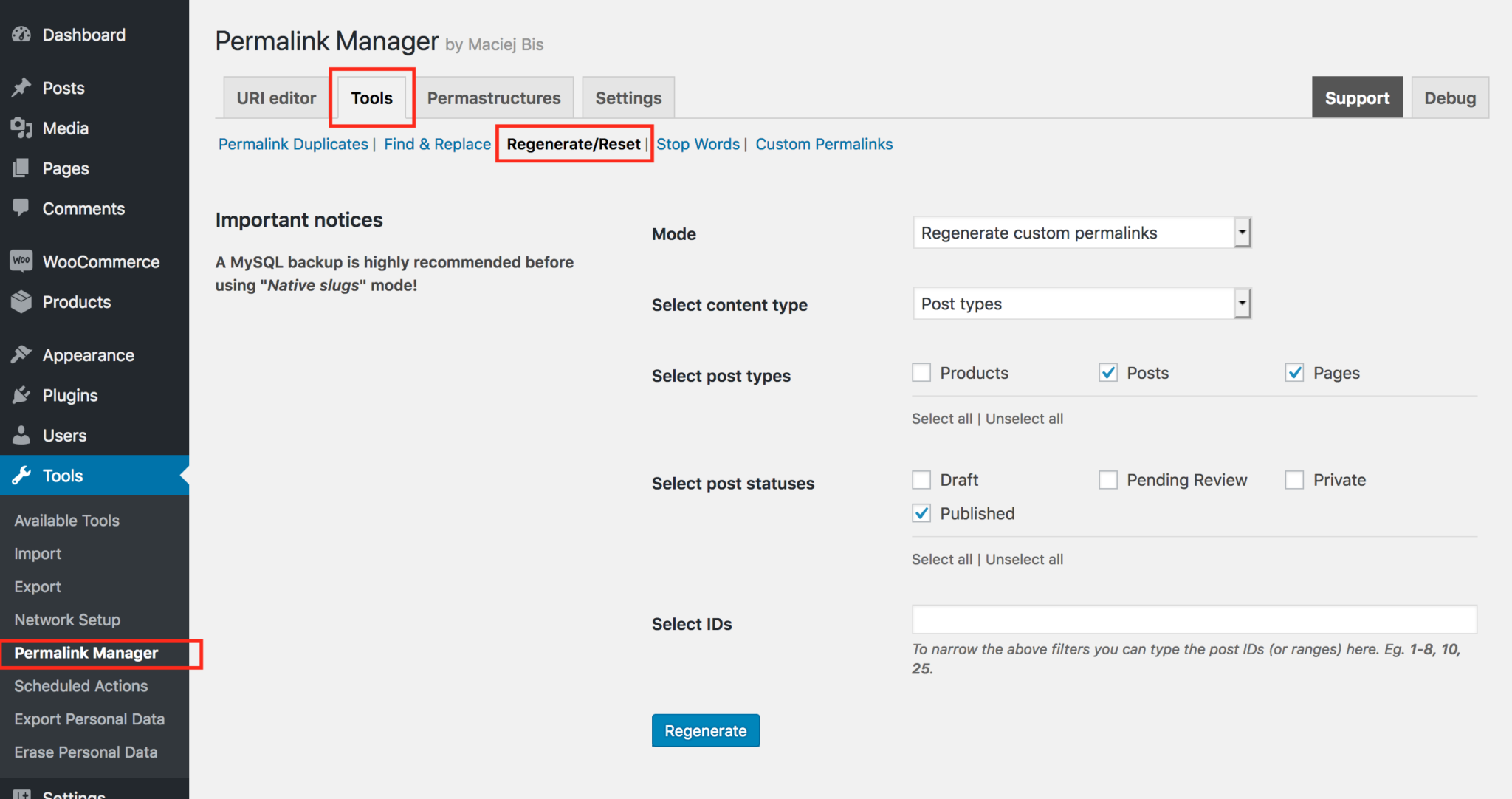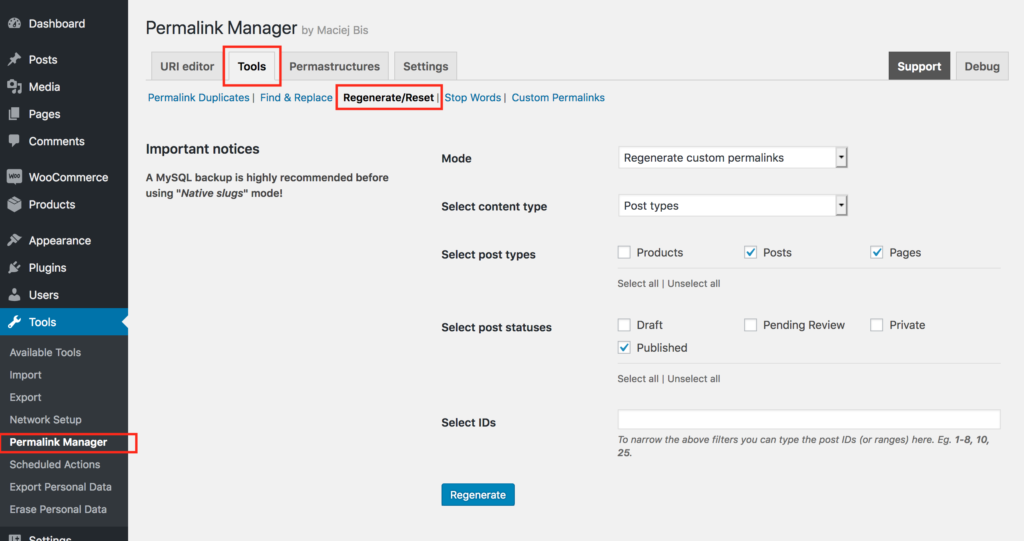 Therefore, please set in the form:
"Mode" to: "Regenerate custom permalinks"
"Select content type" to: "Post types"
"Select post types" to specific post types eg. "Products".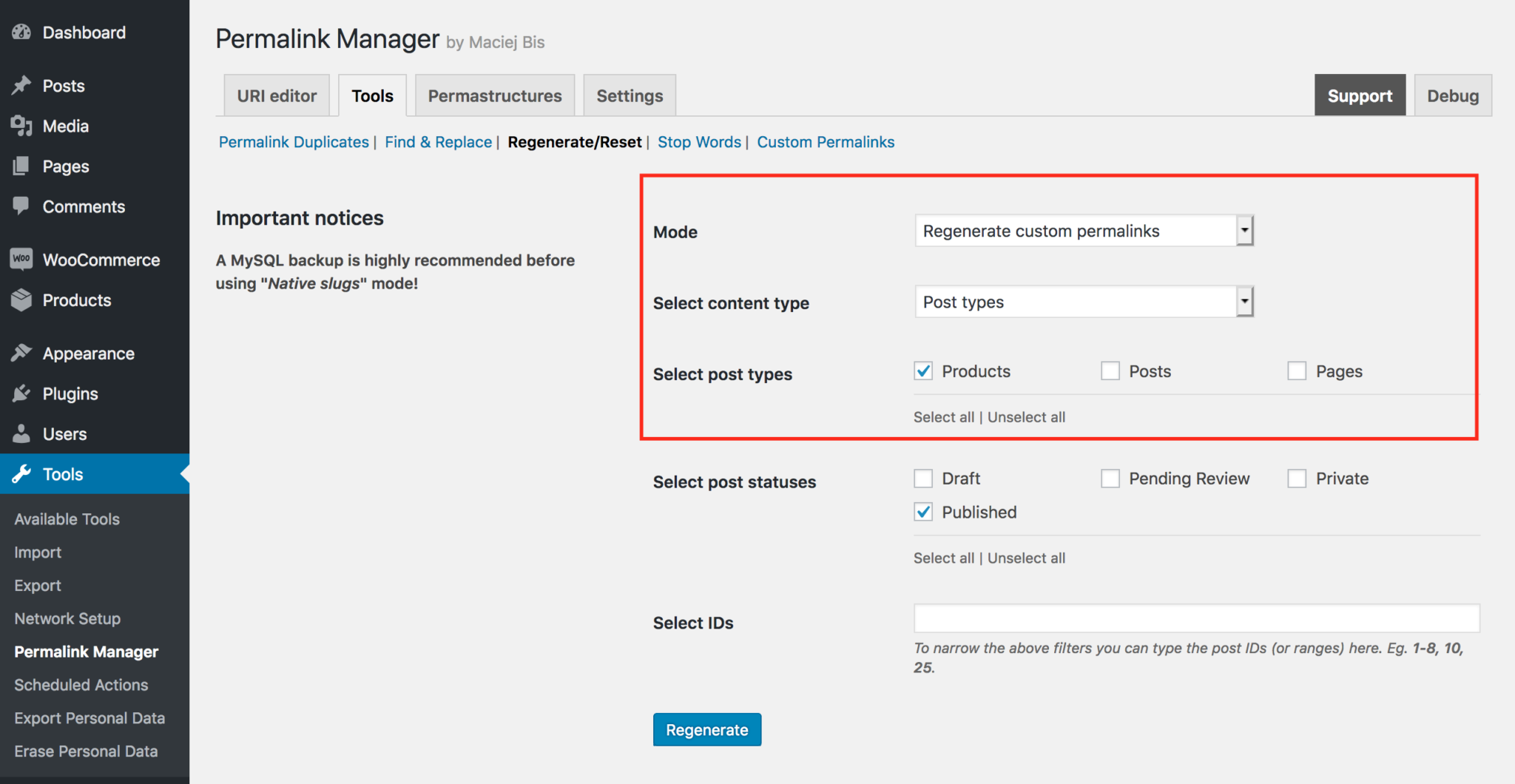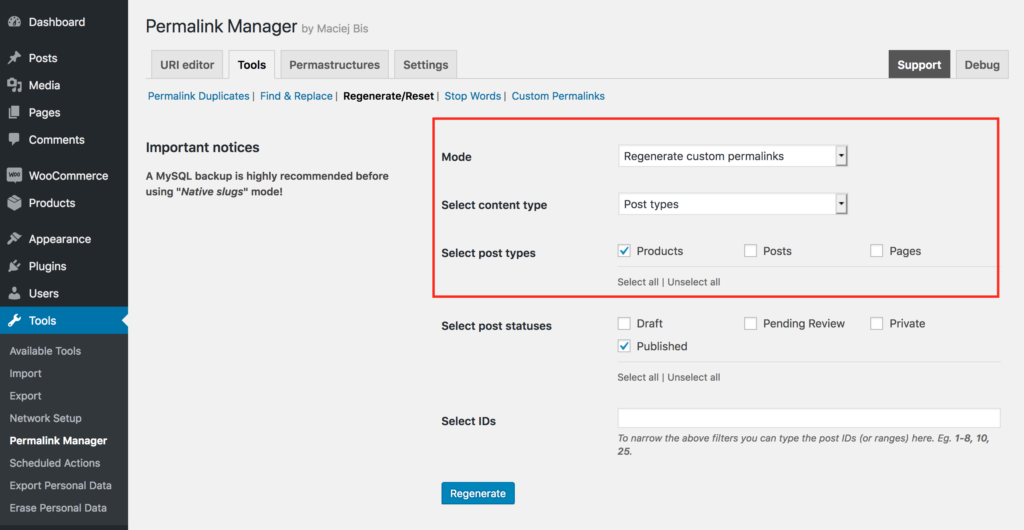 After "Regenerate" button is clicked, a list of updated/changed custom URIs will be displayed below.
How to reset/regenerate the terms permalinks?
Similar to the previous case, please select:
"Mode" to: "Custom URIs"
"Select content type" to: "Taxonomies"
"Select taxonomies" to specific taxonomies, eg. "Product tags" or "Product categories"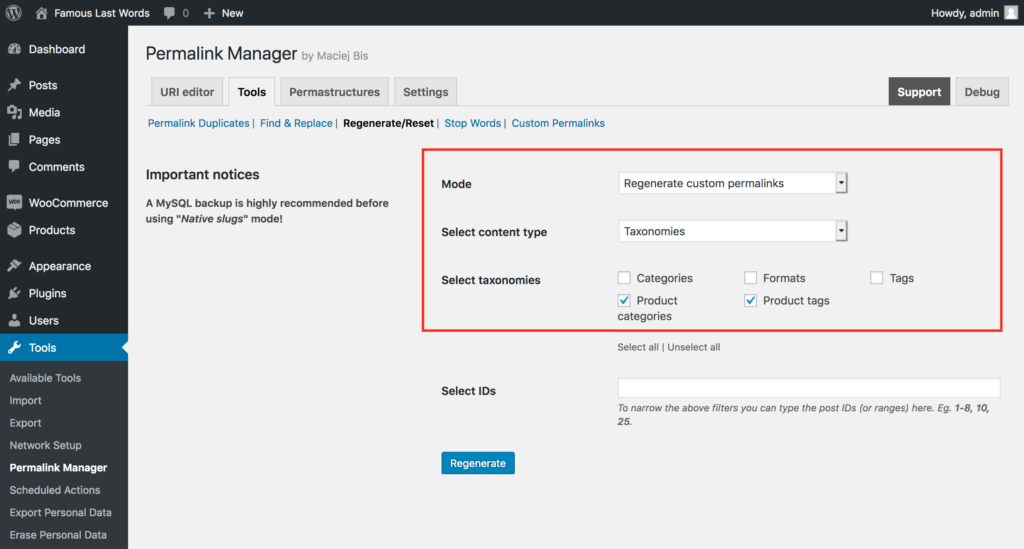 How to exclude custom permalinks from "Regenerate/reset" tool?
It is also possible to keep specific custom permalinks intact and never regenerate them. To exclude them, please go to URI Editor and select: No (ignore this URI in bulk tools) in "Auto-update the URI field".