By default, Permalink Manager will not automatically update your custom permalinks. There are many situations when you would like to change them. You might need to update them after you have:
changed the post/term title
changed the custom field value (e.g., SKU number)
changed the primary term assigned to the post
changed the permastructure settings
If you would like to bulk update the custom permalinks, you can use "Regnerate/reset" tool. It is not the only way, though. You can also either update the permalinks manually or auto-update them when a post or term is saved.
The latter can be enabled in the Permalink Manager settings. To automatically update the custom permalink, please enable "Auto-update permalinks" mode.


If you decide to update the custom permalinks automatically, you will not be able to edit them using the "Current URI" field. The input field will be grayed-out and disabled.
Still, you can override the general settings for each post/term in URI Editor. If you would like to exclude certain items, please select "No" in the "Auto-update the URI" field when "URI Editor" is opened.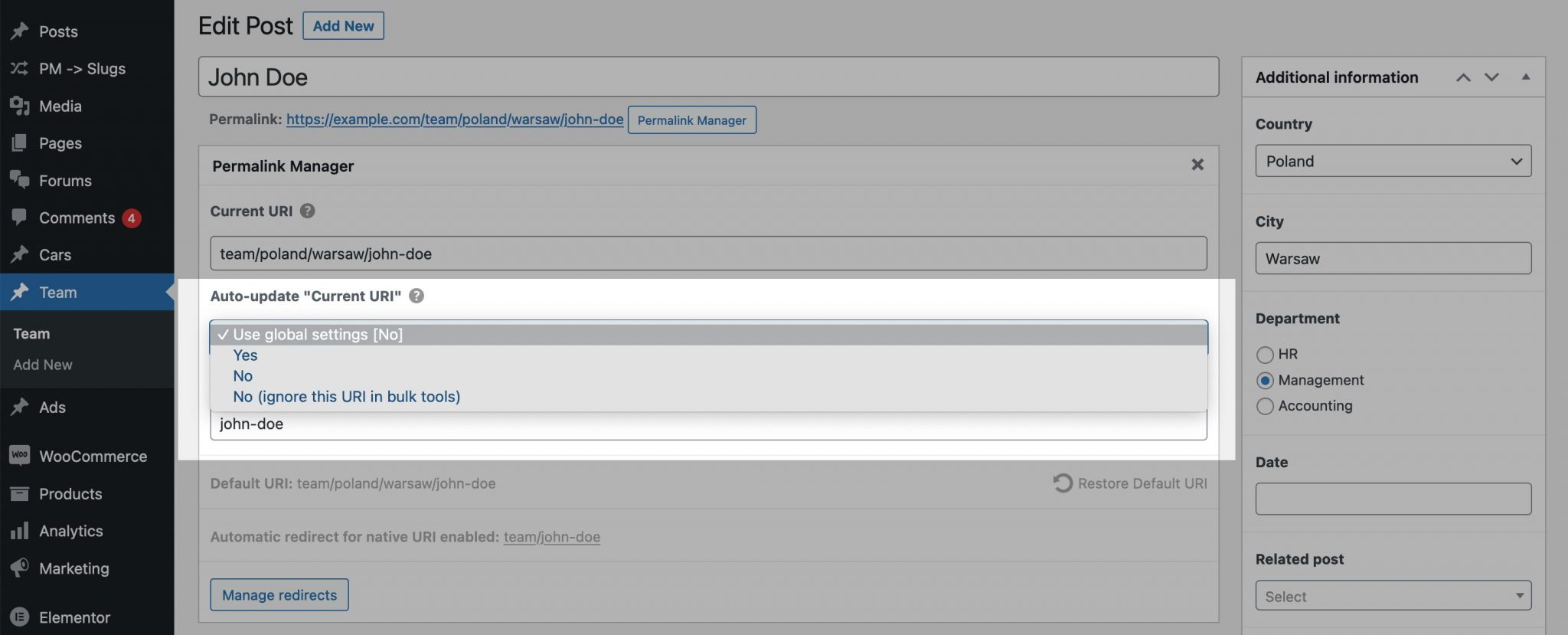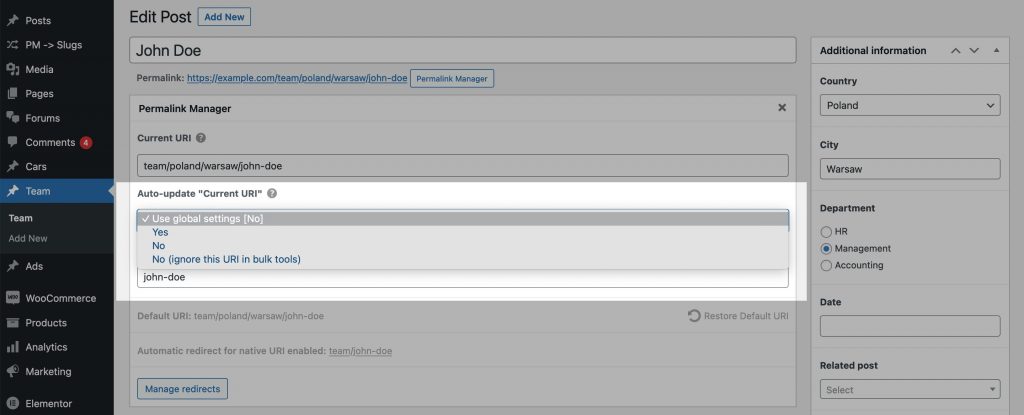 If it is enabled, Permalink Manager will always use the default custom permalink whenever the post or page is saved. You can check the default permalink in URI Editor ("Default URI").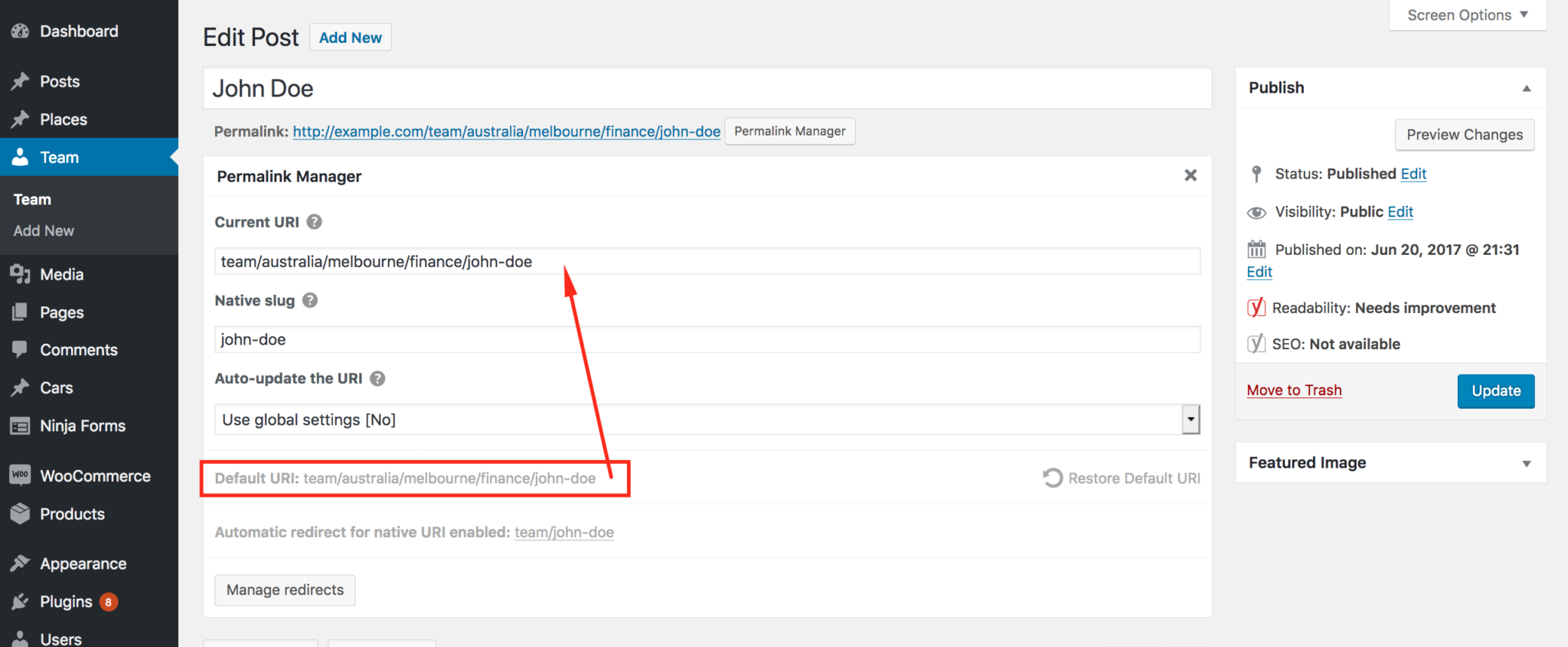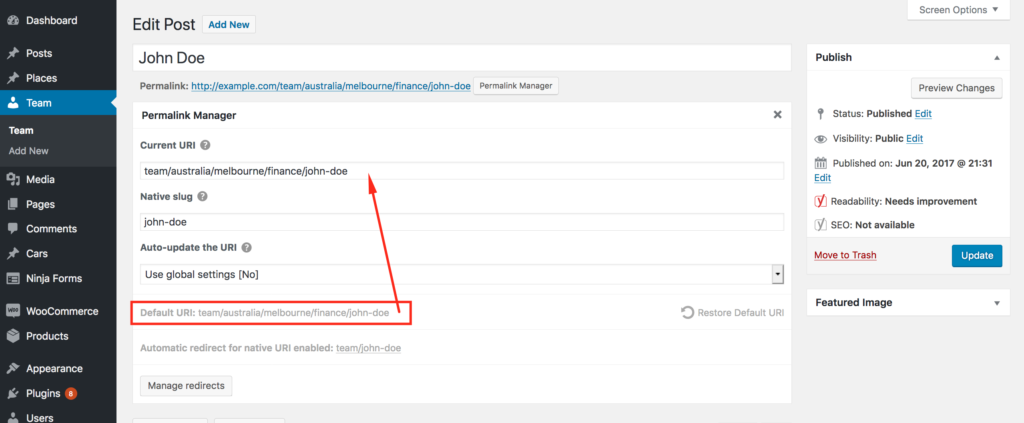 How to update the custom permalink after the title is changed?
In order to illustrate how this functionality works, let's assume that you always want to use the actual title in custom permalinks. Under normal circumstances, after you change the post title, the URL address will stay intact. It is because the native slug is generated from the initial title after the post or term is published.
Permalink Manager can use either native slugs or actual titles for custom permalinks. You can switch between two modes using the "Force custom slugs" field in the plugin settings: