Whenever you add a new post, page or term WordPress saves it with a unique native slug. It is based on the initial post/term title and helps WordPress to recognize the single posts and terms. Please note that the slug remains unchanged even if you change the post/term title.
If you would like to always use the actual title in the custom permalinks you need to enable "Use actual titles as slugs" mode in Permalink Manager settings:


When "Force custom slugs" mode is enabled, Permalink Manager will automatically use for the "Current URI" the actual title – "Johnny Doe" (johnny-doe) instead of the native slug (john-doe).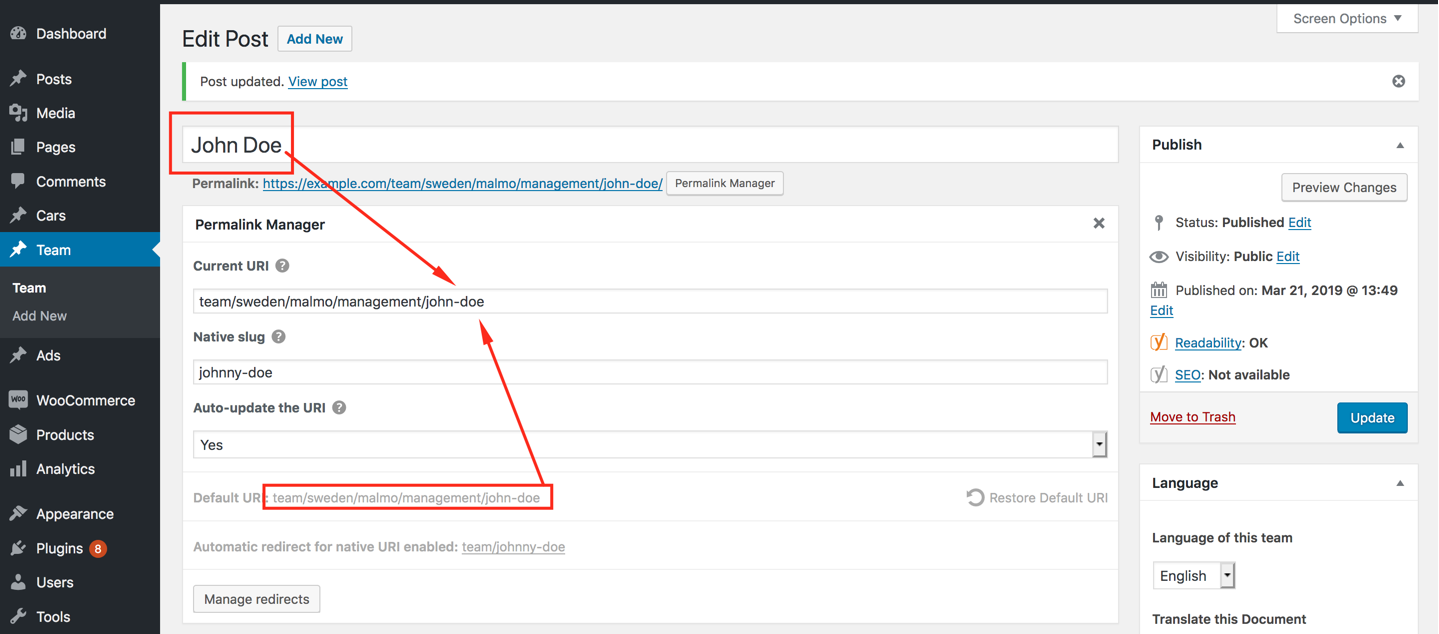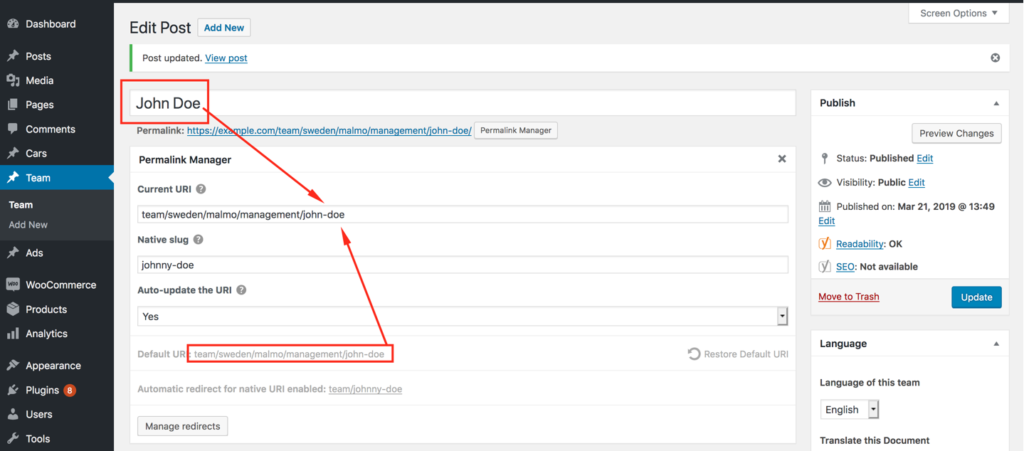 Please note that the settings will be applied to the new permalinks only (created when the new post or term is added).
To change the old permalinks, you should regenerate the custom permalinks using "Regenerate/reset" tool that can be accessed from Permalink Manager admin section. You can find more detailed instructions on how to do it here.
If you would like to update the permalink when the post/term title is changed, please follow the guidelines posted here.