With an included URI Editor, Permalink Manager allows you to customize each WordPress permalink separately. This feature may be handy if you want to change the format of some of your permalinks from the default "Permastructures" settings.
Until you manually adjust it using the "URI Editor" the initial URL will be based on the generic permalink format (given in the "Permastructures" section). Fortunately, it is quite simple to manually alter each individual URL directly in the WordPress content editor.
URI Editor and WordPress permalinks
To display the URI Editor simply click on the "Permalink Manager" button (just below the post's title). Essentially, the individual permalink may be entirely customized in any manner you like.


Extra redirects
You may not only fully edit the single WordPress permalink, but you can also create custom redirects for each post or page using the same panel. More information about this feature is posted in
a separate article
.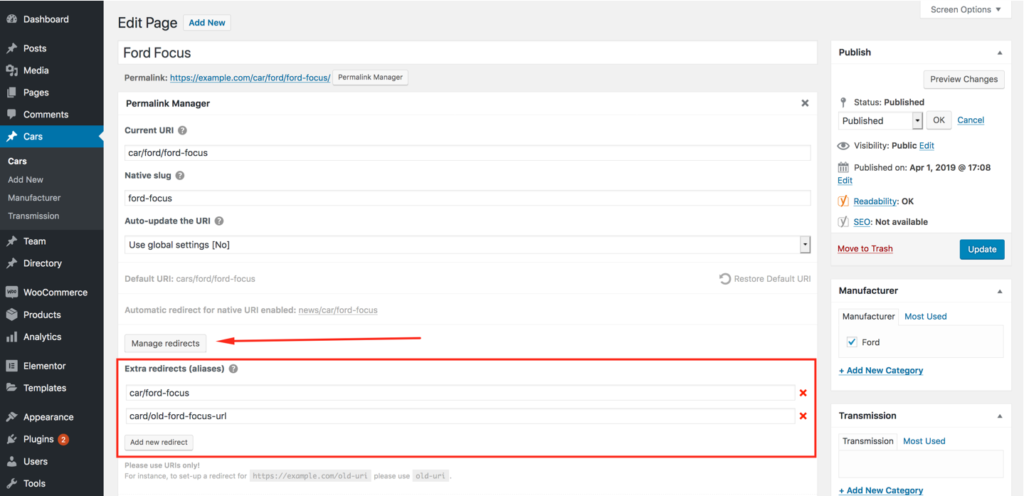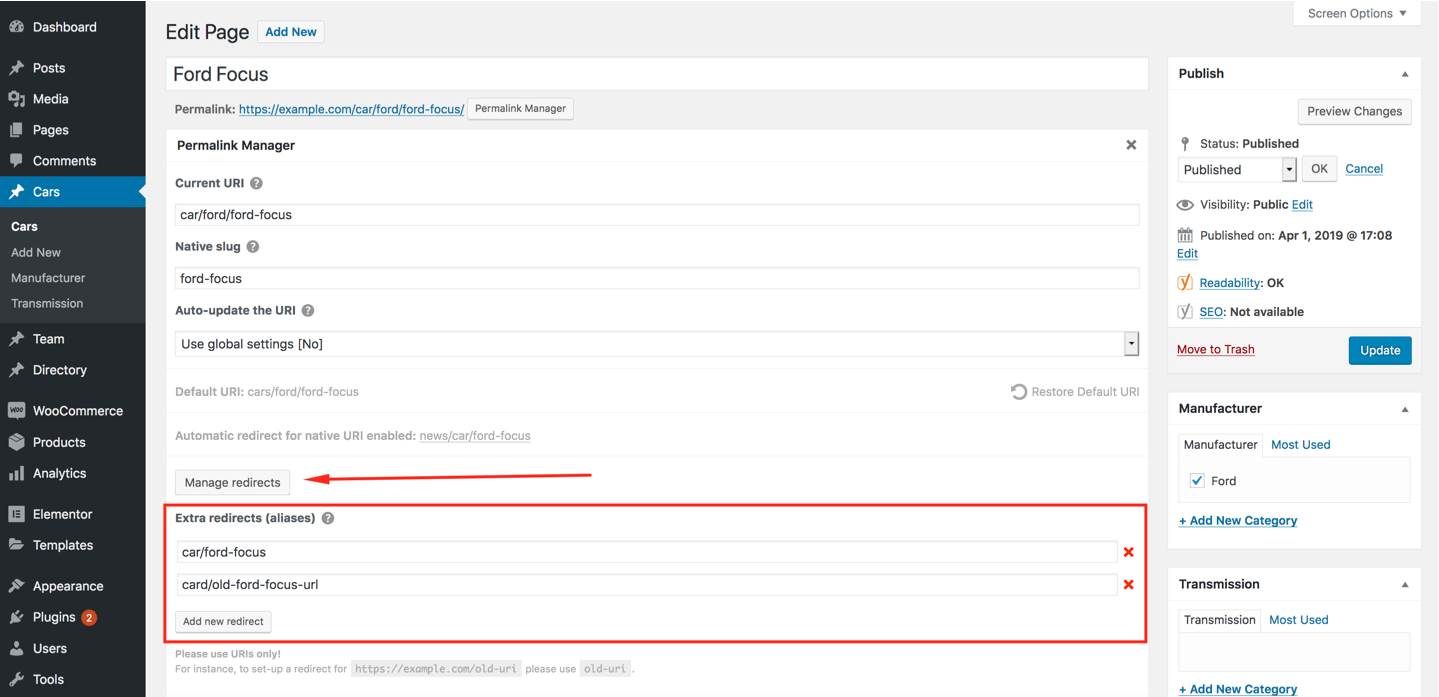 How to edit WordPress permalinks in Gutenberg editor?
The URI Editor may be found in the admin sidebar if you are using the Gutenberg editor: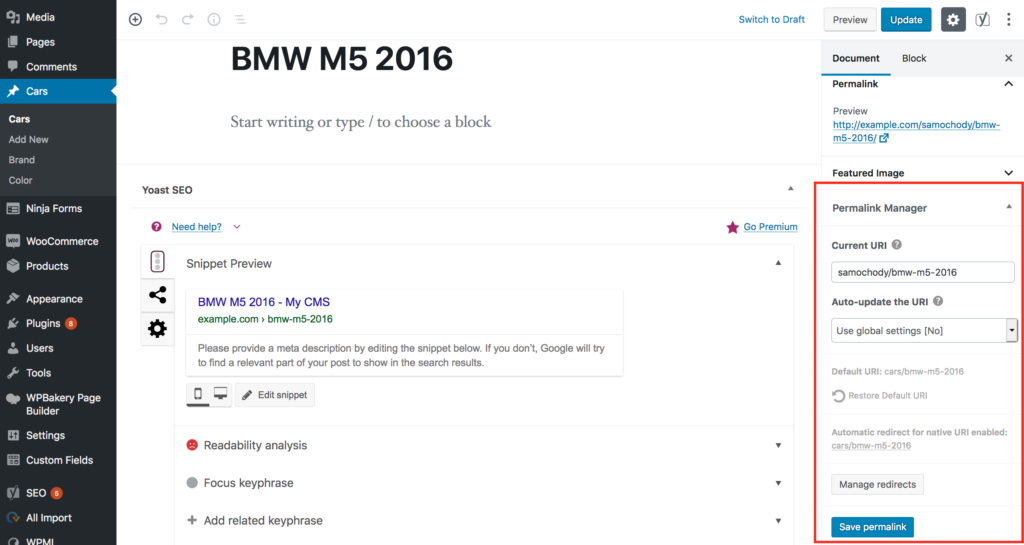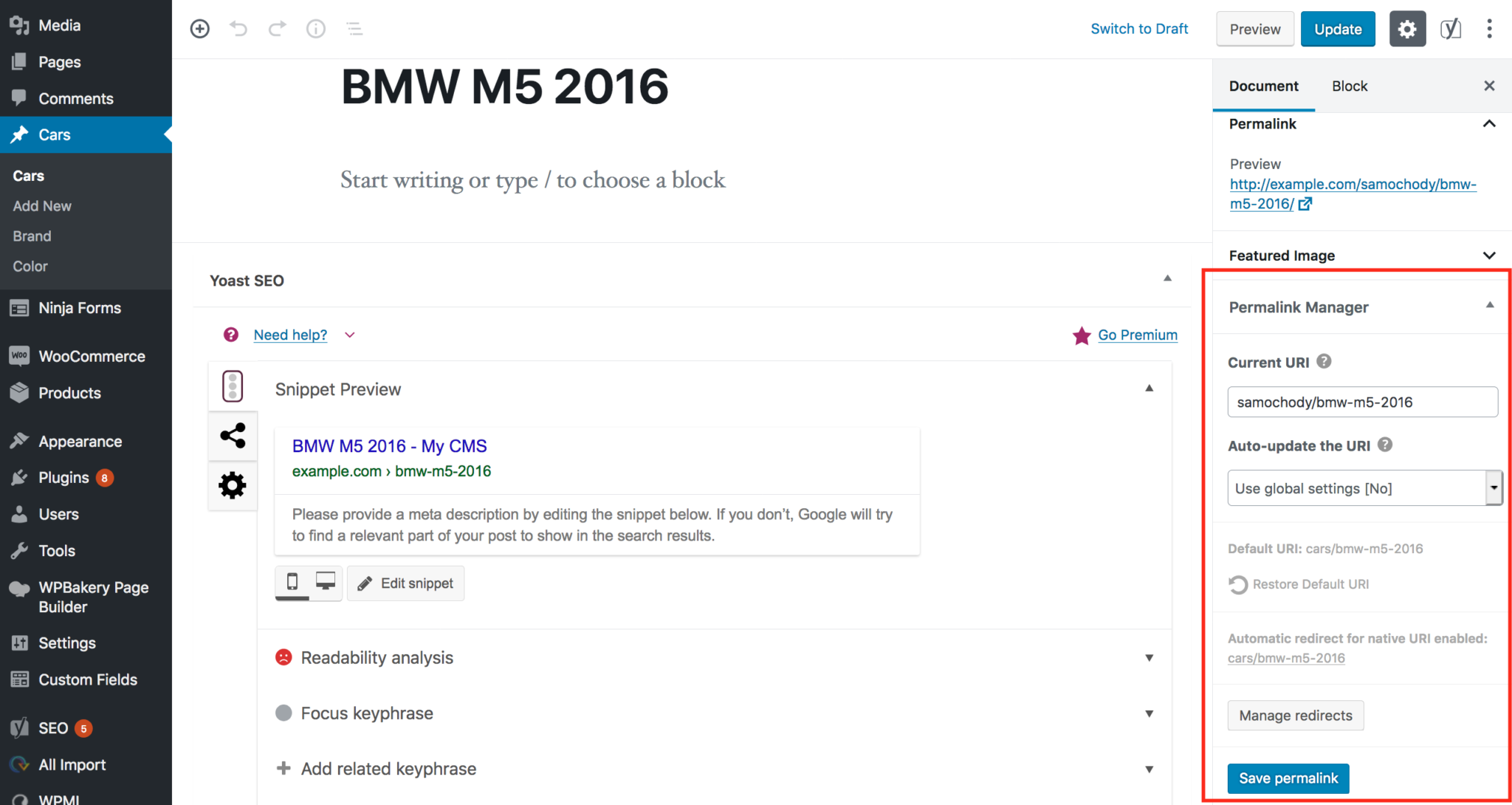 How to edit the term permalinks?
Similarly to the "Edit post" page, you may easily access the URI Editor for categories, tags, and custom taxonomy terms from the "Edit term" page.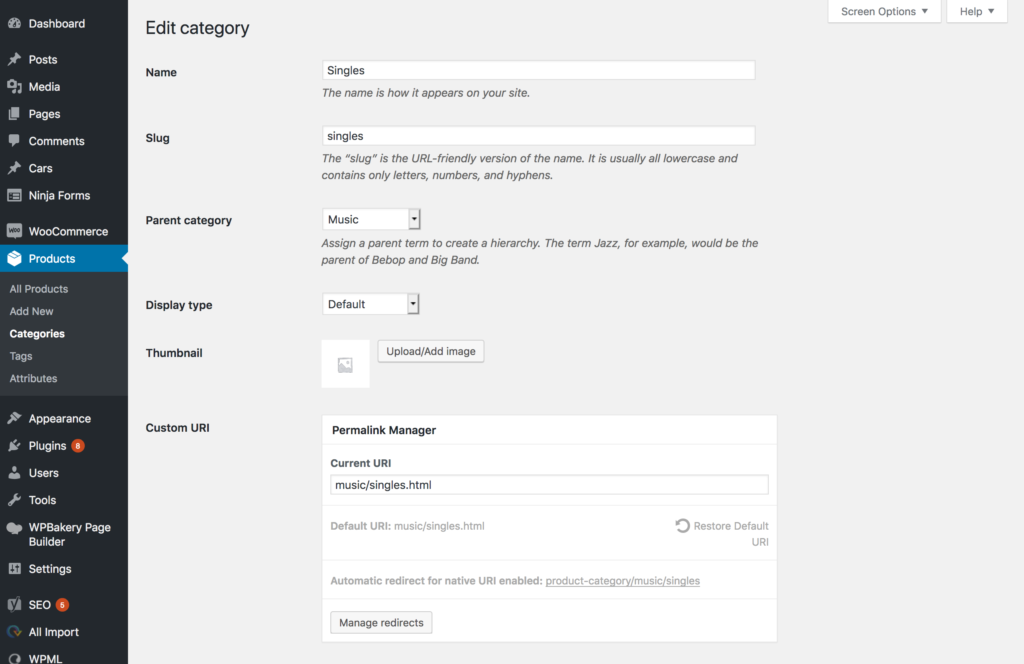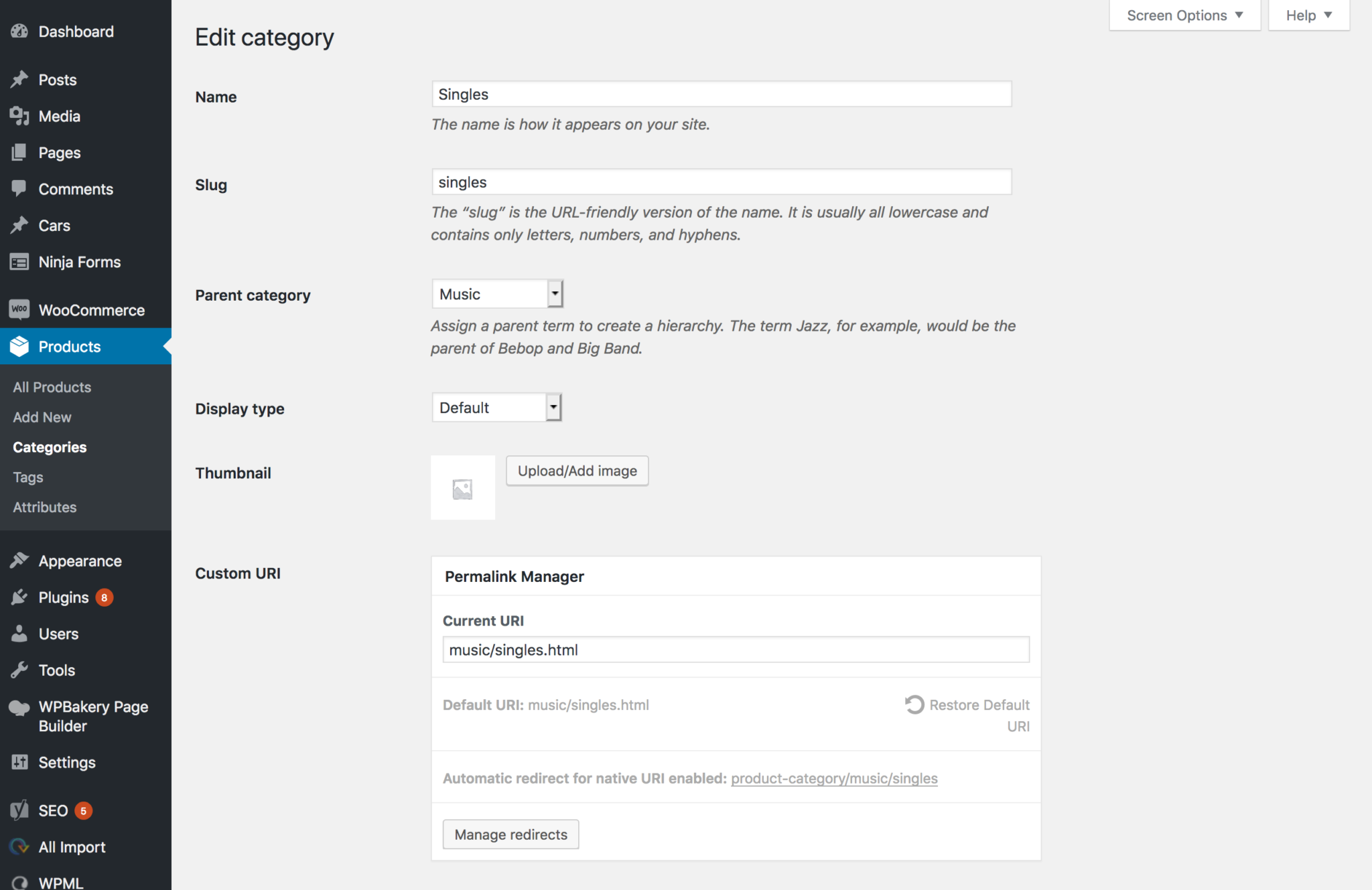 How to edit multiple permalinks at once?
In order to speed up the URL changing process, the Bulk URI Editor allows you to alter several permalinks at once. You may get to it by going to the admin dashboard and clicking on "Tools -> Permalink Manager" sidebar link.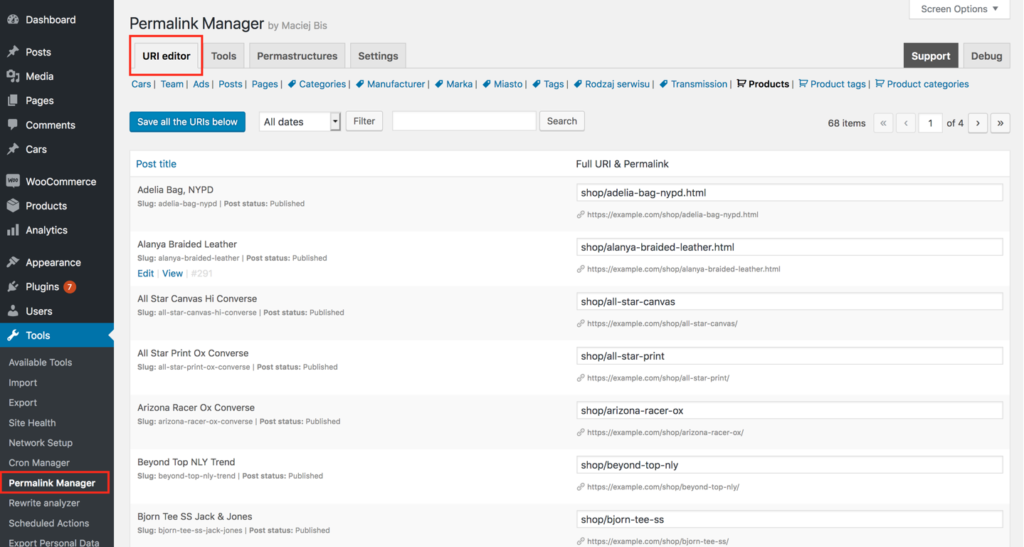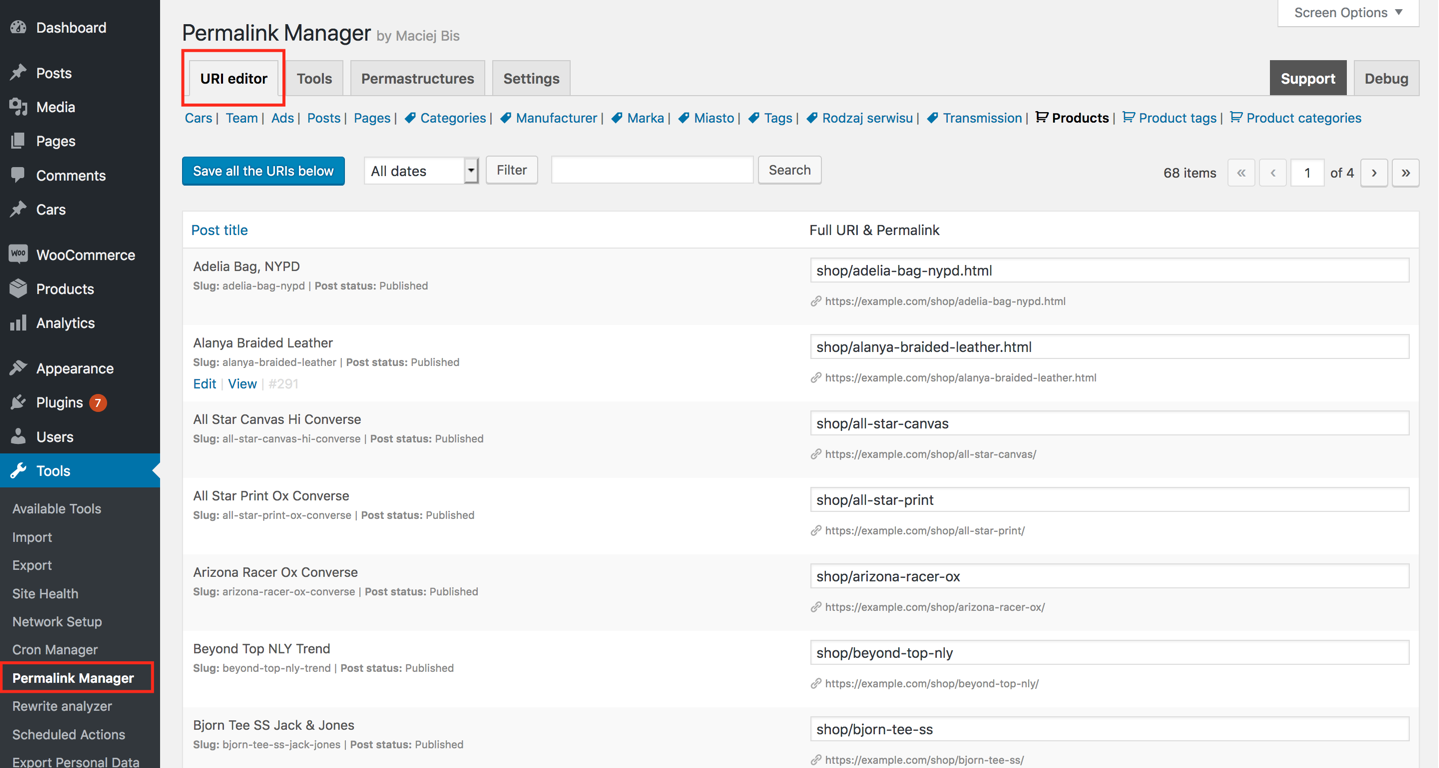 Will the old WordPress permalinks redirect to the new custom ones?