Permalink Manager allows to customize each of WordPress permalinks with inbuilt URI Editor. You can use this tool if you would like to make a part of your permalinks different from the general format (see "Permastructures").
To change the single URL please go to WordPress content editor and click on "Permalink Manager" button. You can find it just below the title editor field. Thereafter, you will be able to fully customize the single permalink. What is more, you can use the same panel to edit the custom redirects for this particular post or page.


How to edit WordPress permalinks in Gutenberg editor?
If you are using Gutenberg editor, you can find the URI Editor in the right admin sidebar.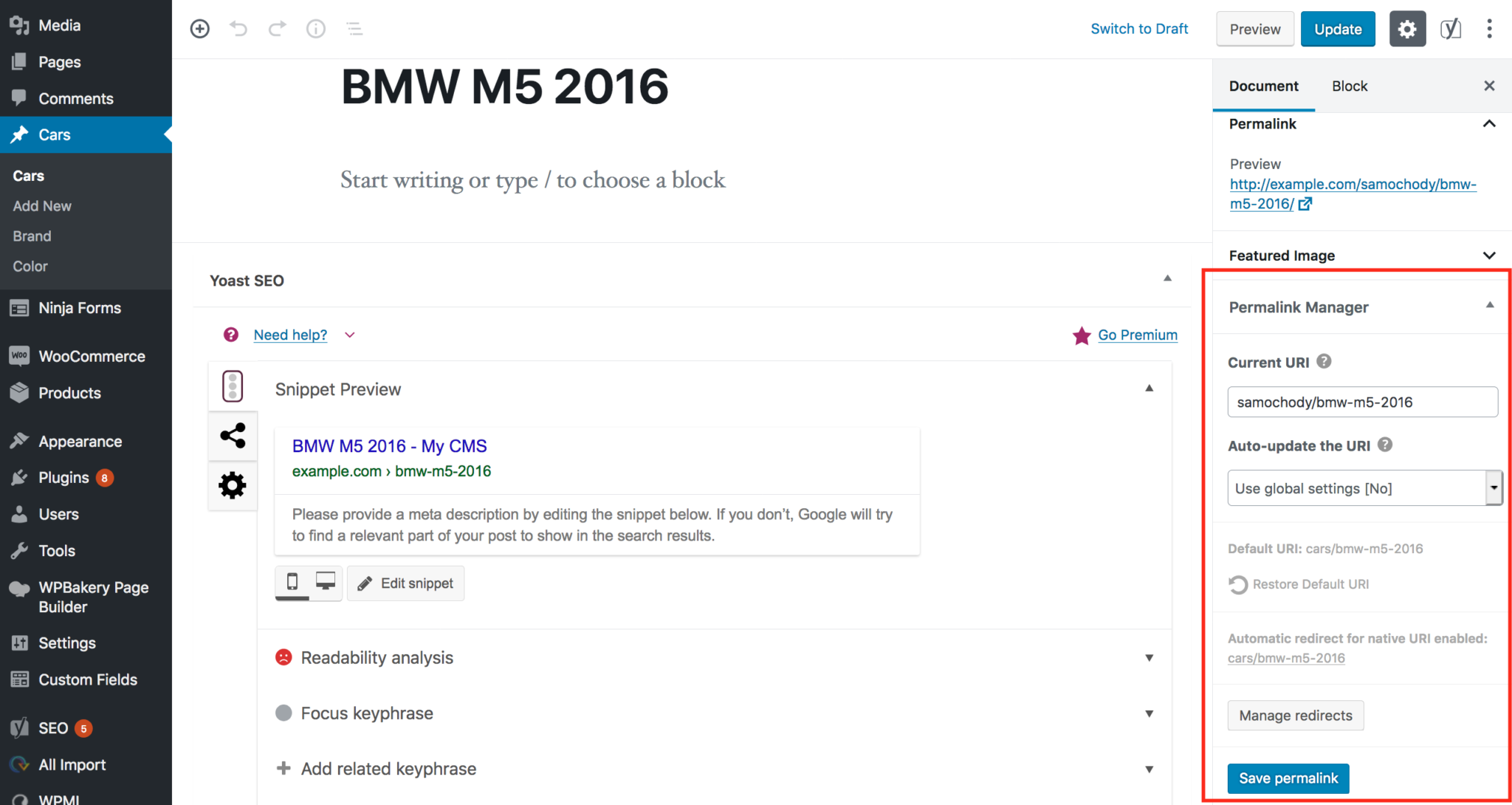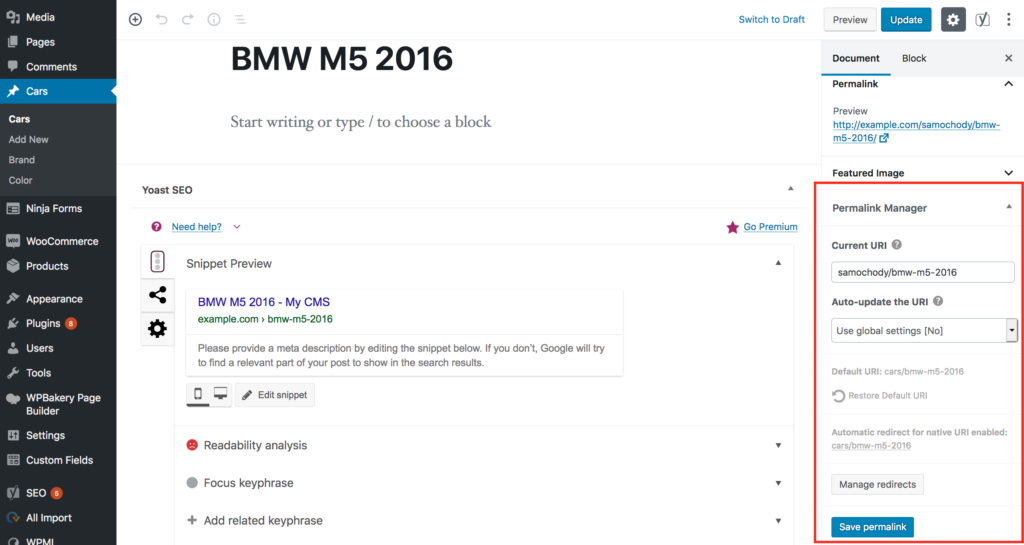 How to edit the term permalinks?
Similarly, you can access the URI Editor for categories, tags and custom taxonomies terms directly from  "Edit term" page.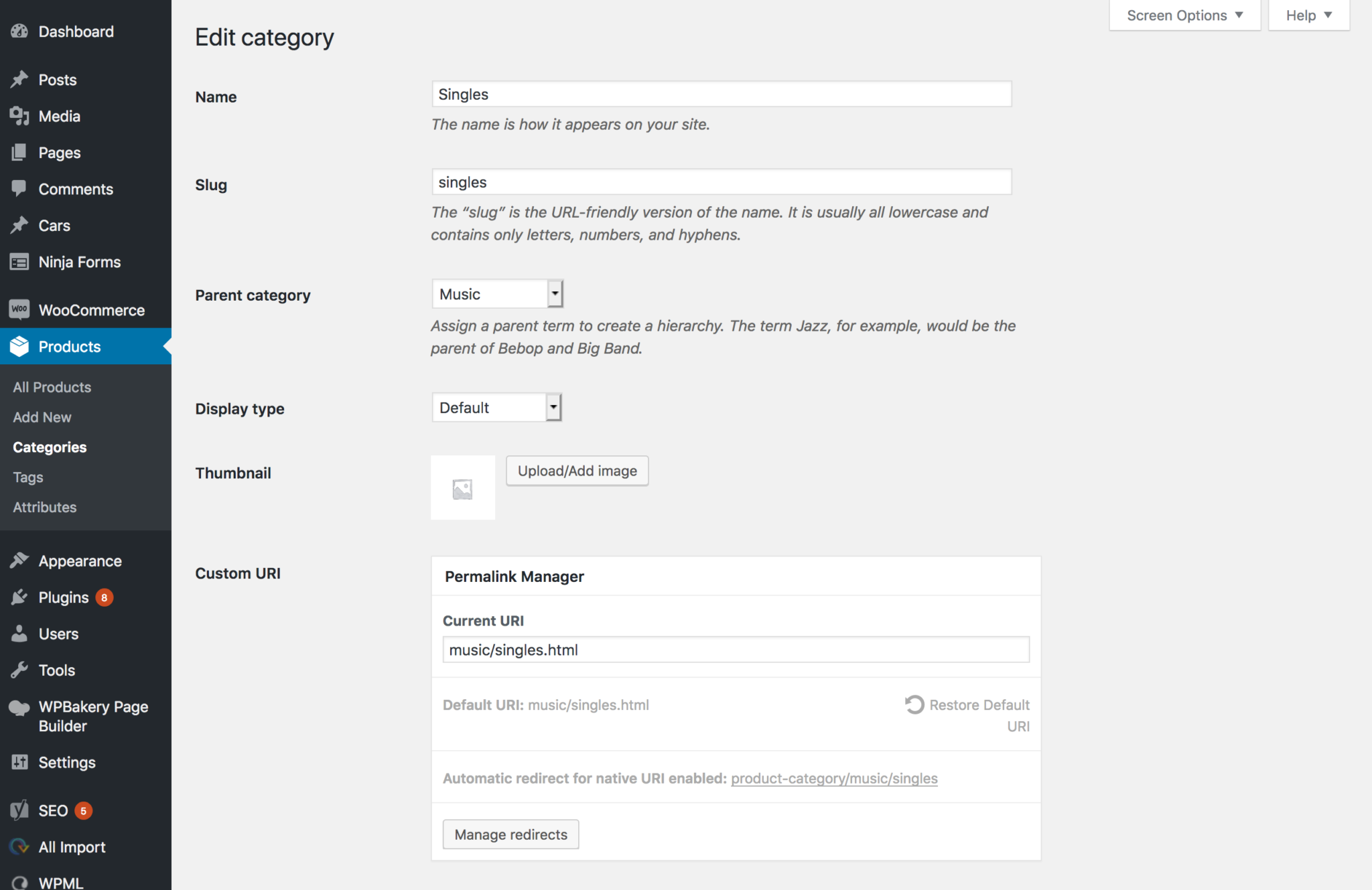 Bulk URI Editor
You can manually change multiple permalinks at once with Bulk URI Editor. To find it please go to "Tools -> Permalink Manager" admin section.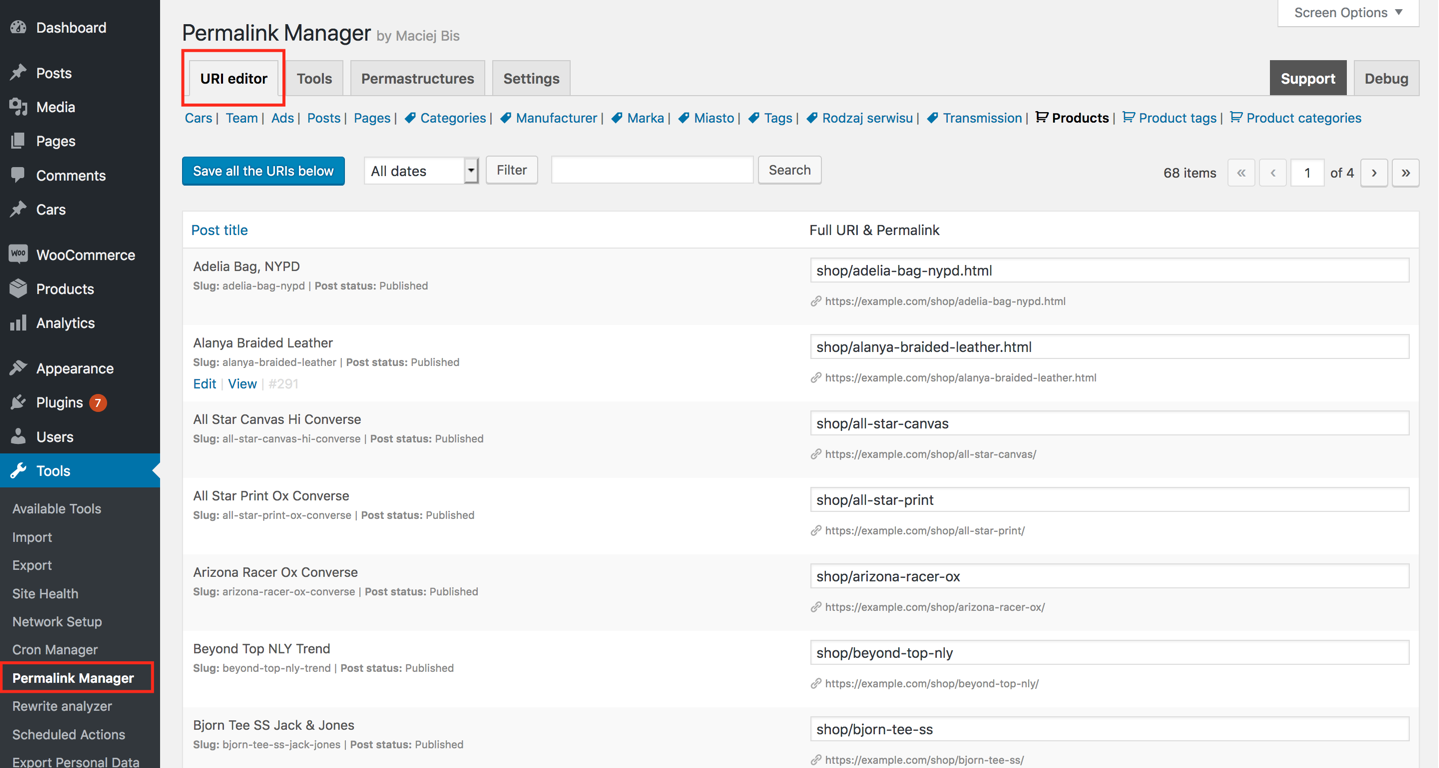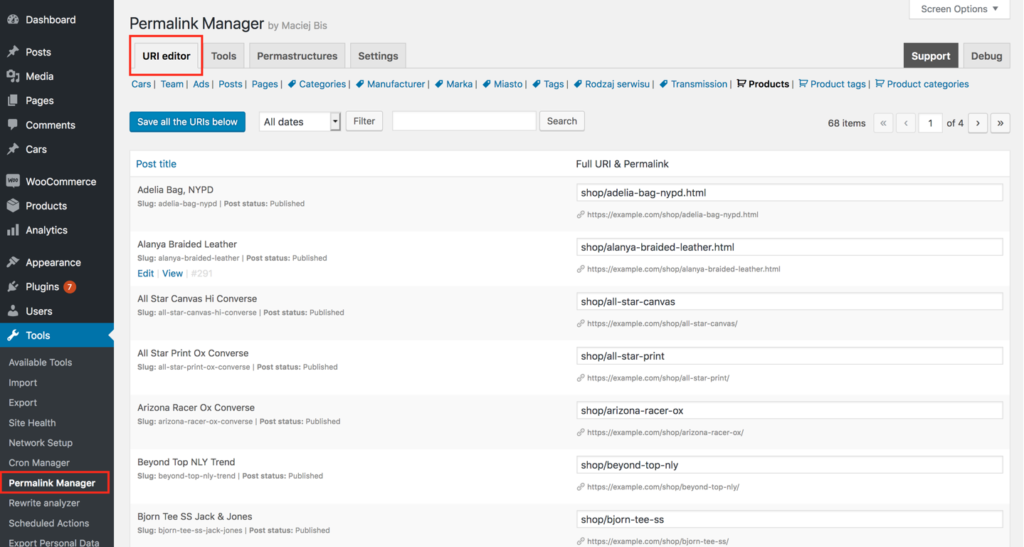 Change WordPress using Permastructures editor
There is one more possibility to edit the WordPress permalinks with Permalink Manager.
If you would like to quickly apply new permalink format to all posts or terms you can use Permastructures editor. This might be extremely helpful if you would like to for instance translate or remove permalink rewrite base or add custom fields to the permalinks.