In the WordPress world, the affiliate link is a quick and convenient way to monetise your content. If you own a WordPress plugins, development, or SEO blog and want to advertise Permalink Manager Pro on your website or social media, you may earn 20% commission.
There are no restrictions on how you present the plugin. You can, for example, describe the plugin's features and/or put it in the plugin's list or directory, as well as your review. The license key and a free copy of Permalink Manager Pro can be provided to high-quality content creators upon request.
We have the right to decline cooperation proposals from sites that promote illegal content, SPAM, or low-quality and unhelpful content.
The affiliate program is not applicable to sites or apps that provide coupons, deals, or discounts.
As a result, affiliate links can no longer be placed on any of these types of sites.
How can I become an affiliate?
What is the procedure for joining the affiliate program? Paddle.com is in charge of the affiliate program, therefore in order to get started, you will need to fill out the form on this website.
After your application has been reviewed and approved, you can generate your affiliate link by following the steps in the "Where can I find my affiliate link?" section. Using your link, you will earn a 30% commission on any paid transaction that comes through it.
How can I get a free copy of the plugin?
If your affiliate application is approved, you may also obtain a free review copy of the plugin. We are unable to provide a free copy of the plugin to everyone for obvious reasons. The quality of your material will be evaluated, and if you requested it in your contact form, we will gladly provide you with a free license key to test the Permalink Manager plugin.
Request a free copy of plugin
FAQ
Your unique affiliate link may be generated directly from your Paddle.com affiliate account, which is in charge of client transaction processing.
Please use this link to log into your account to get it.
Please go to the "Affiliate" area of the Paddle panel and click on "View affiliate links" in the blue container after logging in.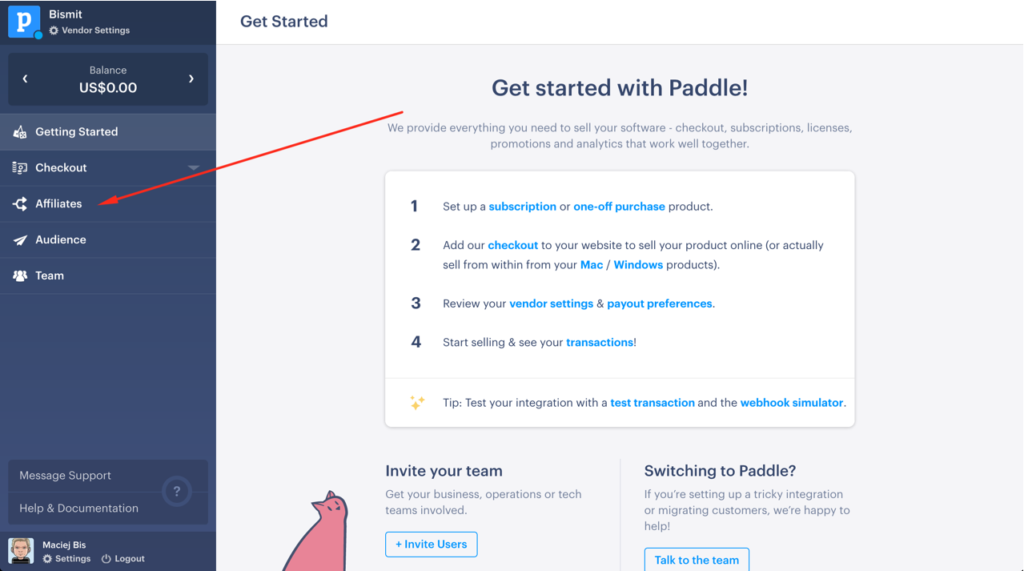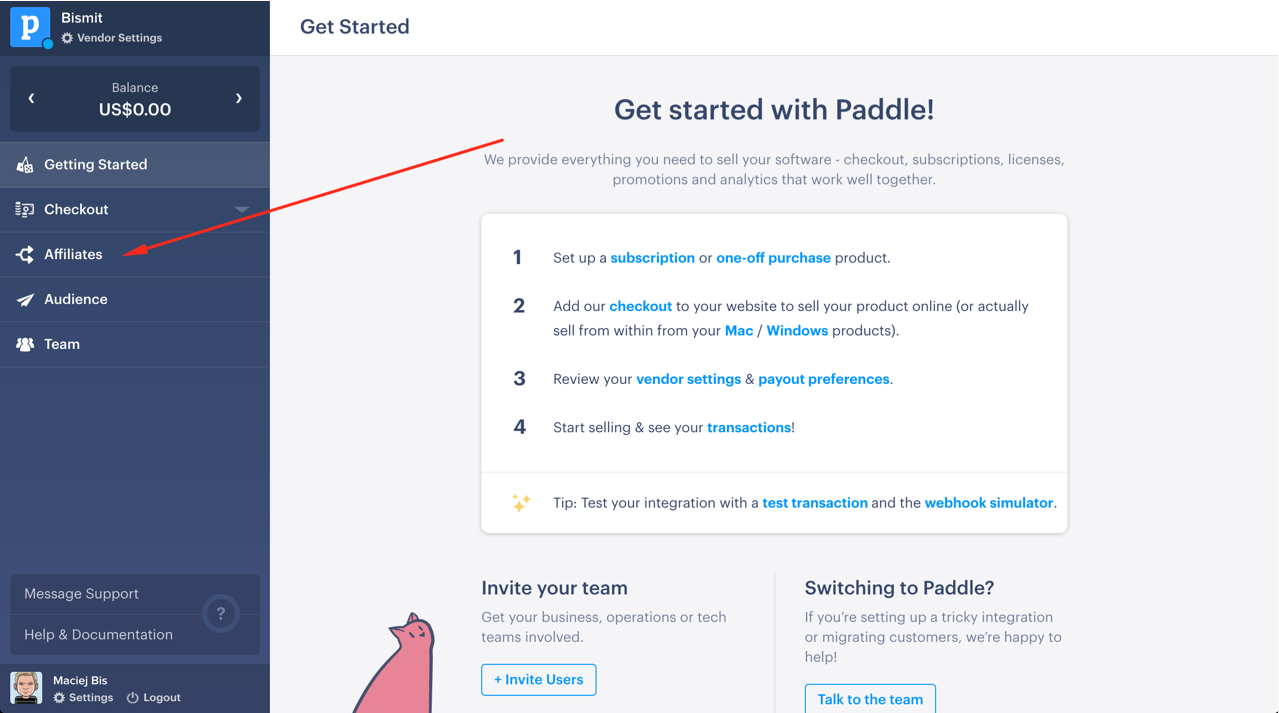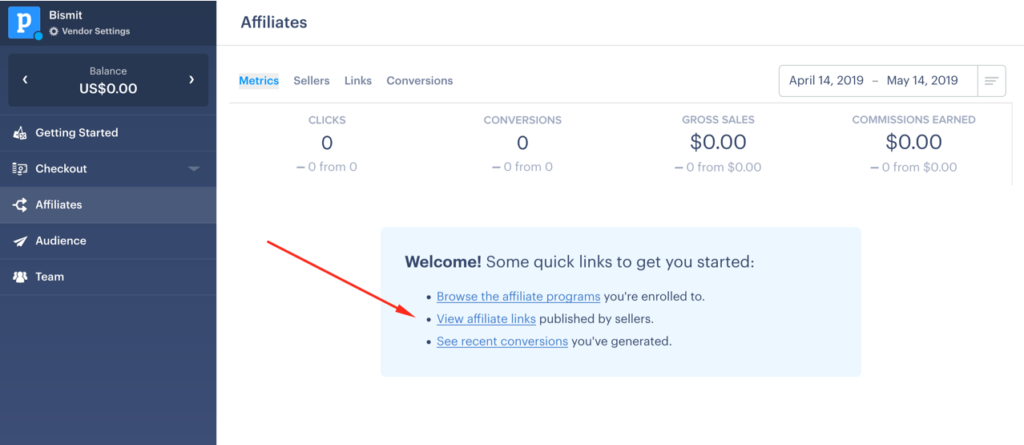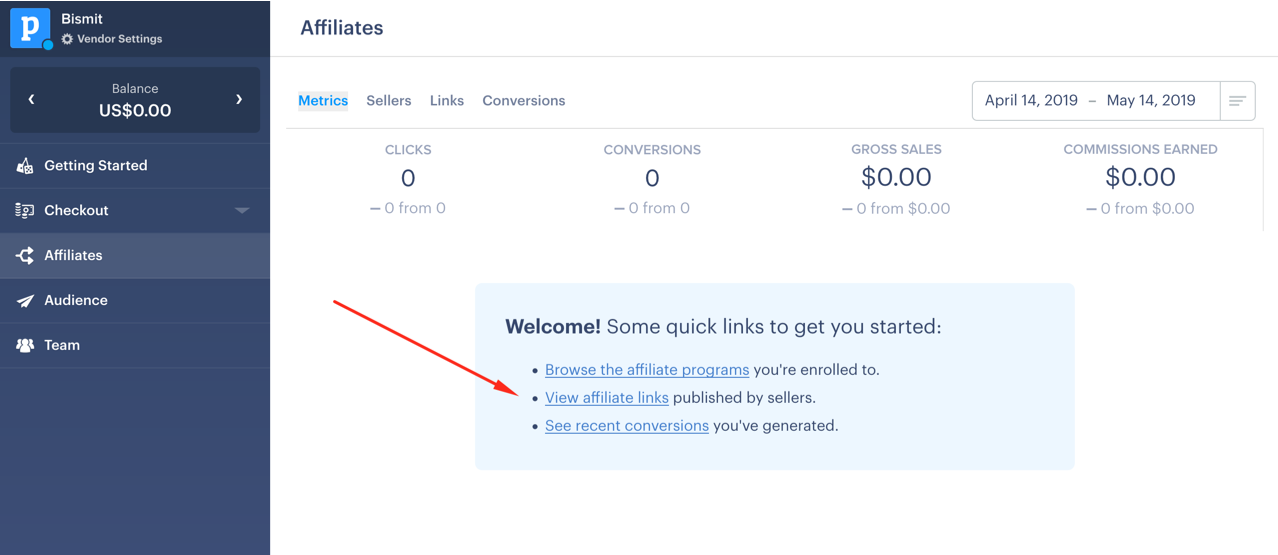 Now, click the green "Get Affiliate Link" button to get your unique referral link.