If you would like to append the .html, .php, .htm, .aspx extension, you will need to add them to the permastructure in "Permastructures" section of Permalink Manager.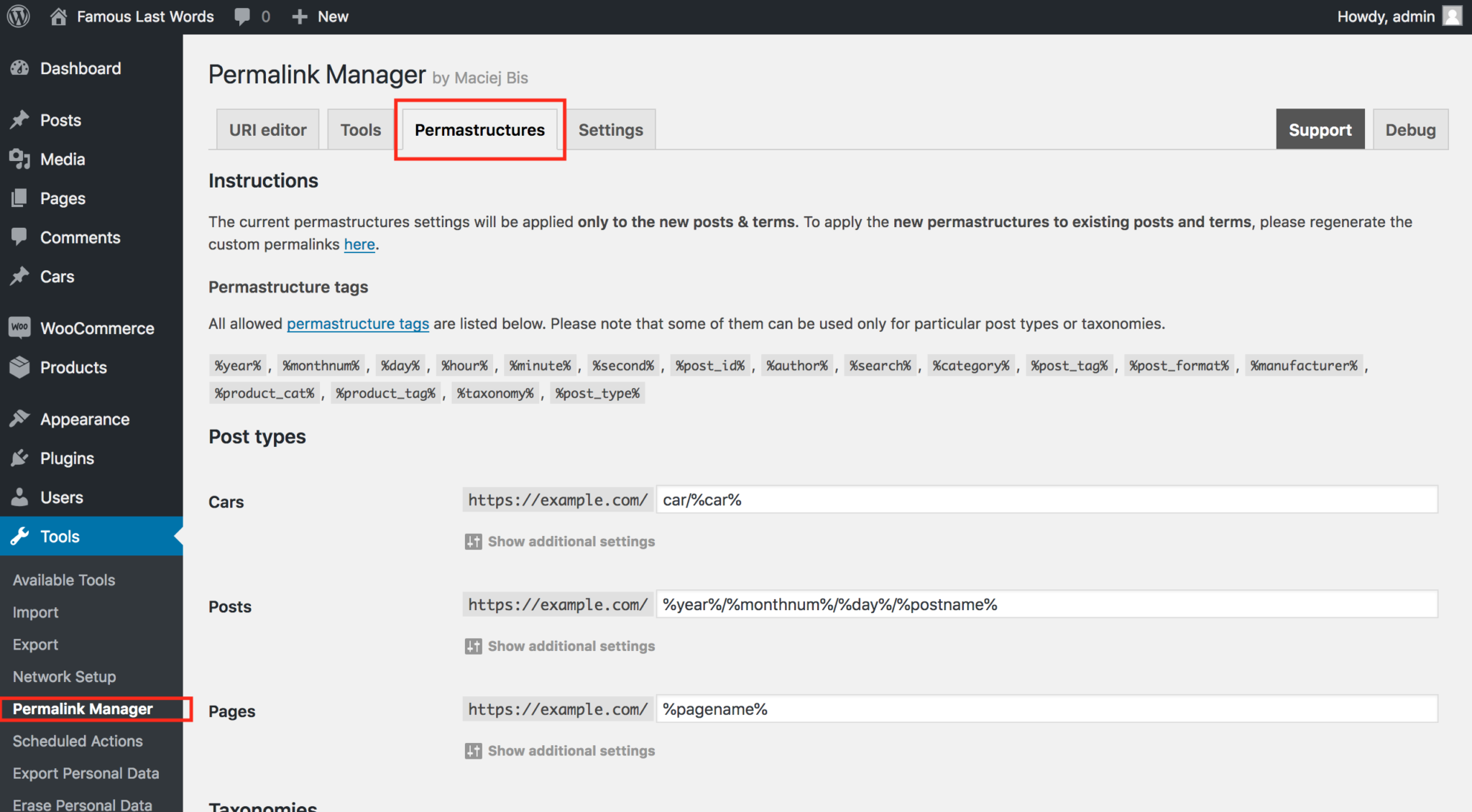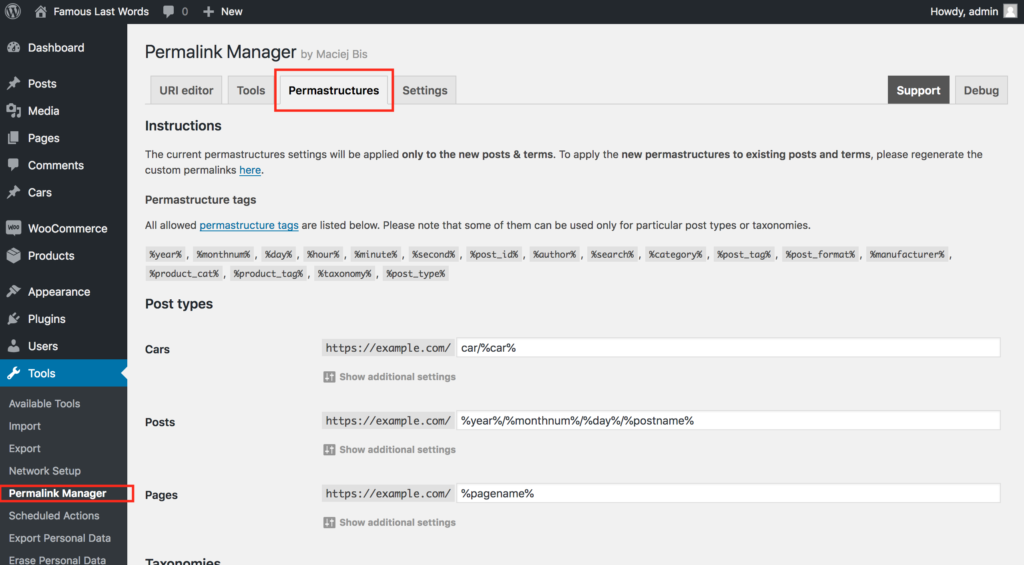 In following example, the .html is added to WooCommerce permalinks, but you can add another extension to all or specific post types and taxonomies including: posts, pages, categories, tags, custom post types and taxonomies.


The new settings will be automatically applied to new permalinks, but to append the extension to the old ones, you will need to regenerate them. Here you can find more information on how to regenerate the custom permalinks.