Wordpress is quite limited when it comes to adjusting custom post type permalinks. Although it is possible to adjust them with extra rewrite rules and complicated PHP code snippets, it is not a comfortable solution for most of WordPress users. Happily Permalink Manager allows to easily add custom taxonomy slugs to custom post type permalinks in just a few clicks.
To add custom taxonomy slugs to WordPress permalinks, you will need to go to Permastructures section of Permalink Manager ("Tools -> Permalink Manager -> Permastructures").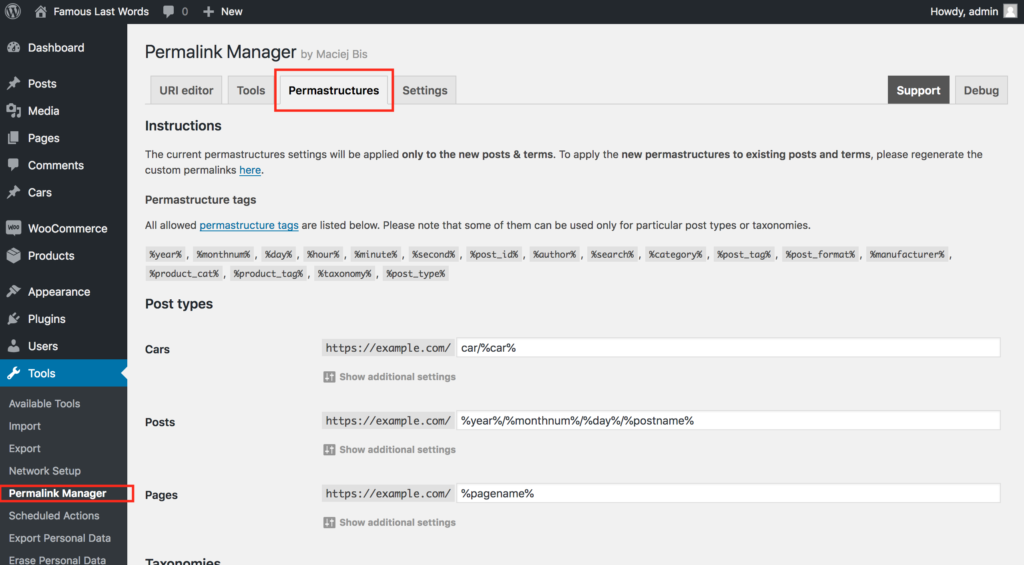 Now you need to find the settings for selected custom post type and permastructure tag for custom taxonomy. The list of all available tags is displayed above the permastructures editor.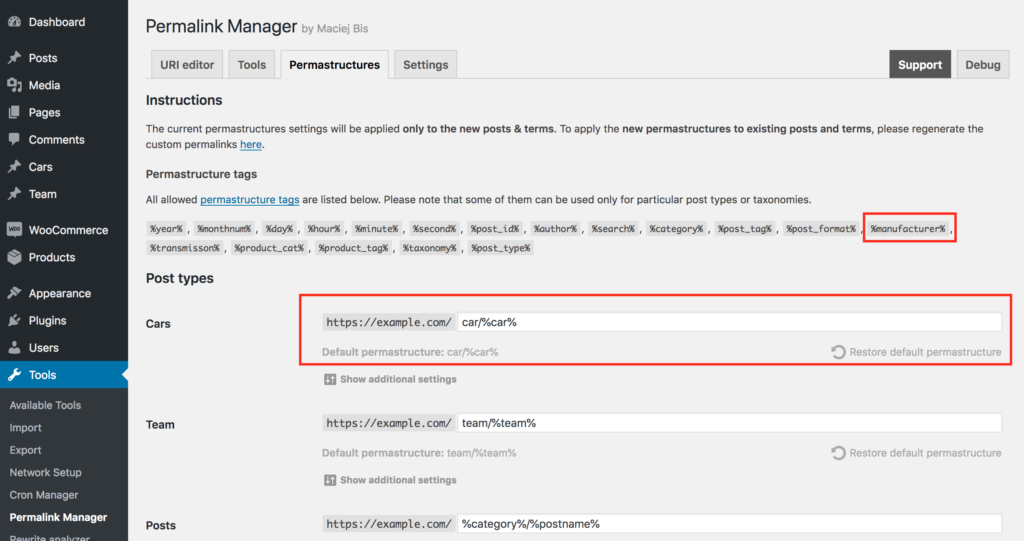 You can keep the permalink base (in our example: "car") or remove it completely. It is also possible to use different permalink formats for each language. Here you can find more information on how to translate WordPress custom post type permalinks.
Then you should add the permastructure tag (in our example: "%manufacturer%") that would be replaced with the actual term slug in the default format of custom post type permalink.
The new settings will be automatically applied to the new posts, but not to the old ones. If you would like to apply the new settings to the existing permalinks you need to regenerate them. It is a really easy process and in this short article you can find a detailed instruction.