Permalink Manager Pro can be used also to redirect any public post, page or term to any external URL. As in the case of internal custom redirects, you can set the external redirect URL in Permalink Manager's URI editor displayed on single "Edit Post/Page/Term" admin page. It is exactly the same panel where you can define custom permalinks individually.


After it is displayed please click on "Manage redirects" button to display the full panel.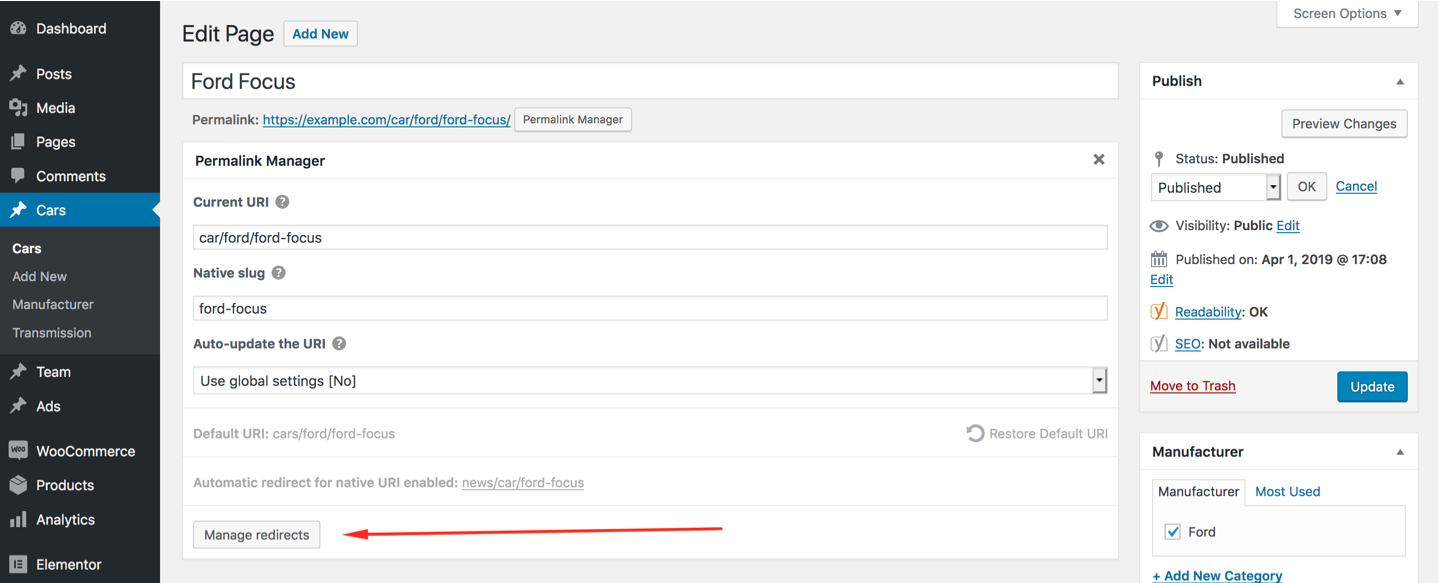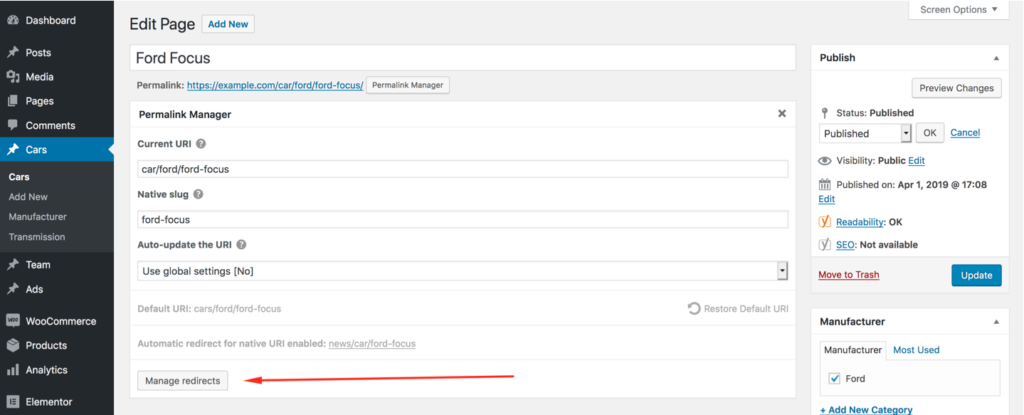 Now, please paste the full URL you want to redirect this subpage to and simply save it.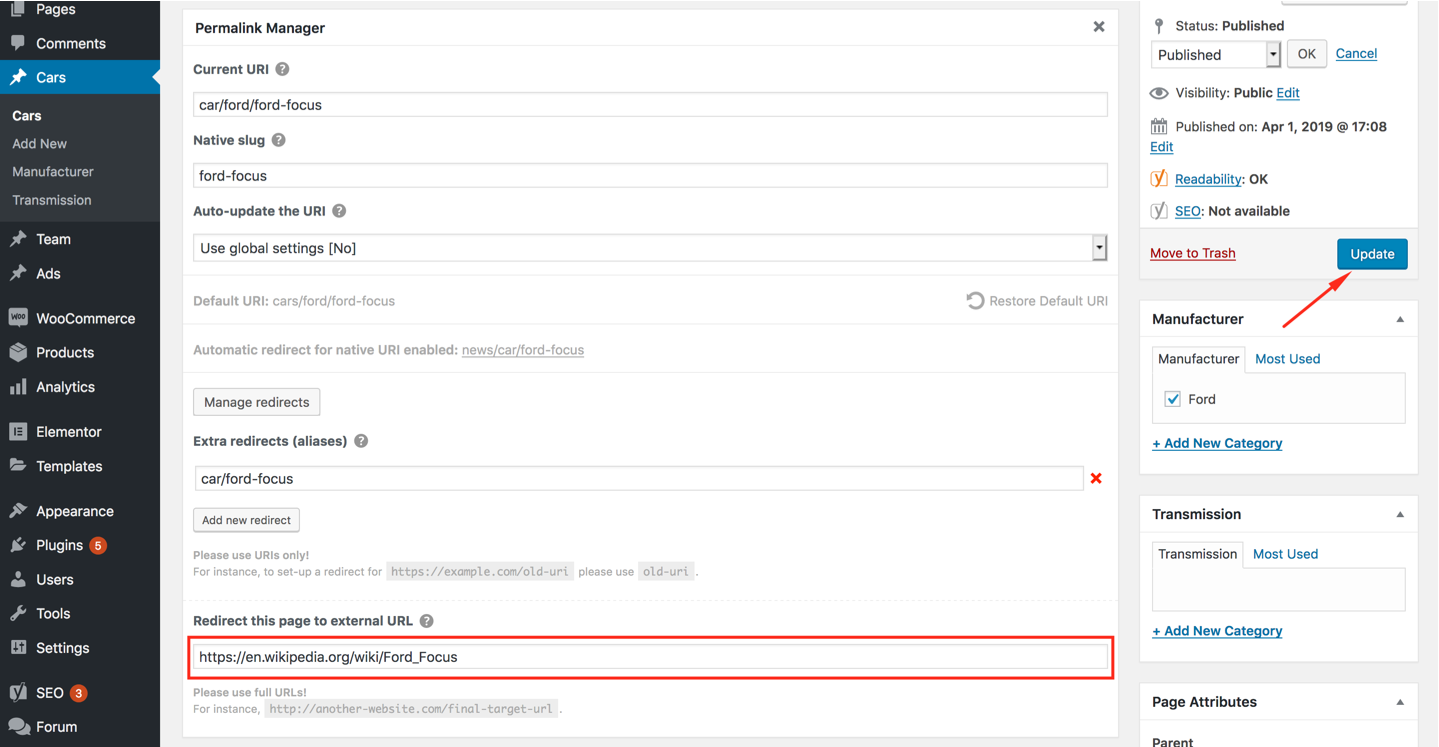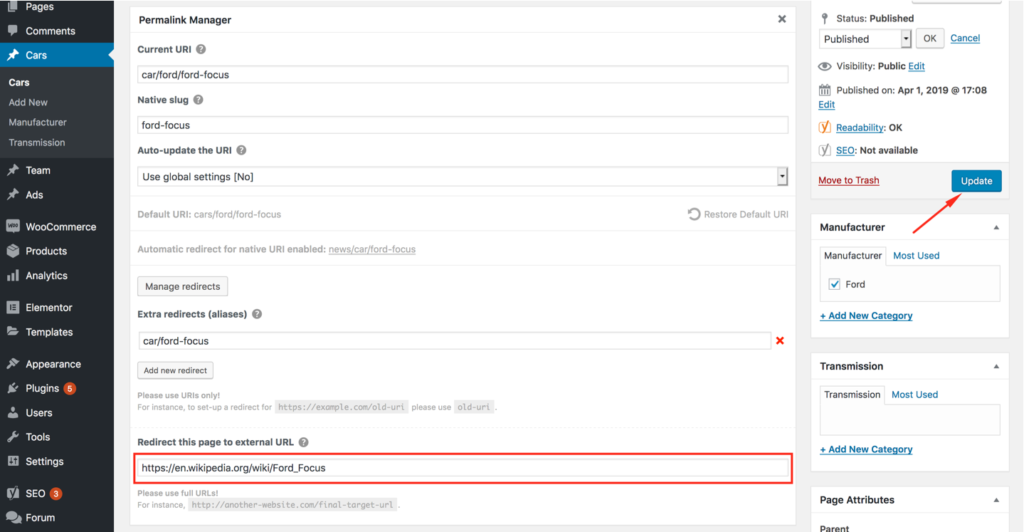 Now, the current WordPress permalink set for this particular page will automatically redirect to the external URL you defined in Permalink Manager URI editor.