To add/edit or remove a custom redirect, please click on "Permalink Manager" button displayed below the title field and then click on open URI Editor and click on "Add Extra Redirects".
After that, the list of custom redirects (created when the custom permalink was updated) will be displayed. From there, you can set-up new redirects and edit/remove the old ones.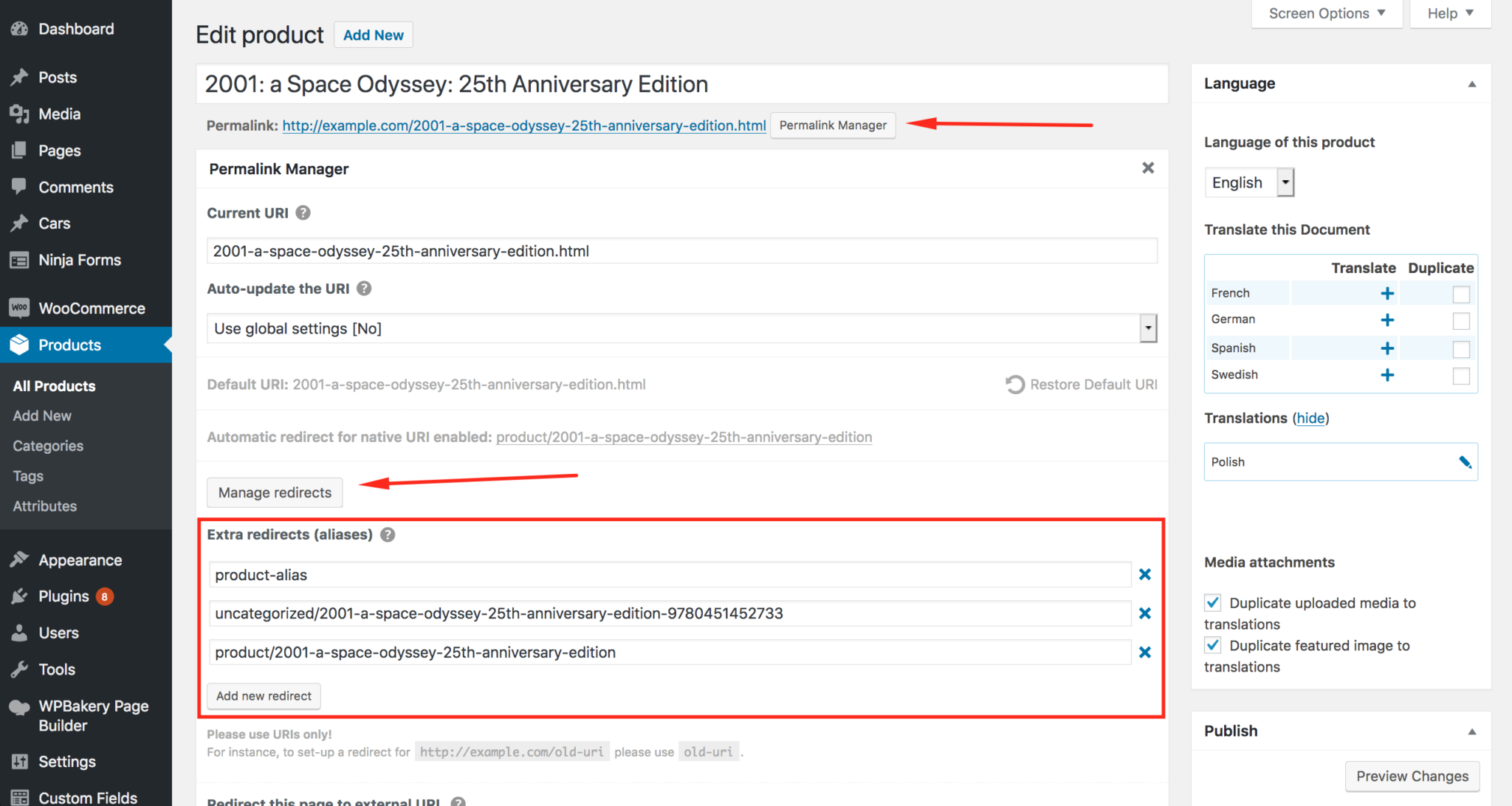 How to automatically create redirects for old permalinks?
If you would like to automatically create a custom redirect for old permalinks after they are changed to avoid 404 errors you need to enable "Auto-create "Extra Redirects" for old permalinks" option in Permalink Manager settings: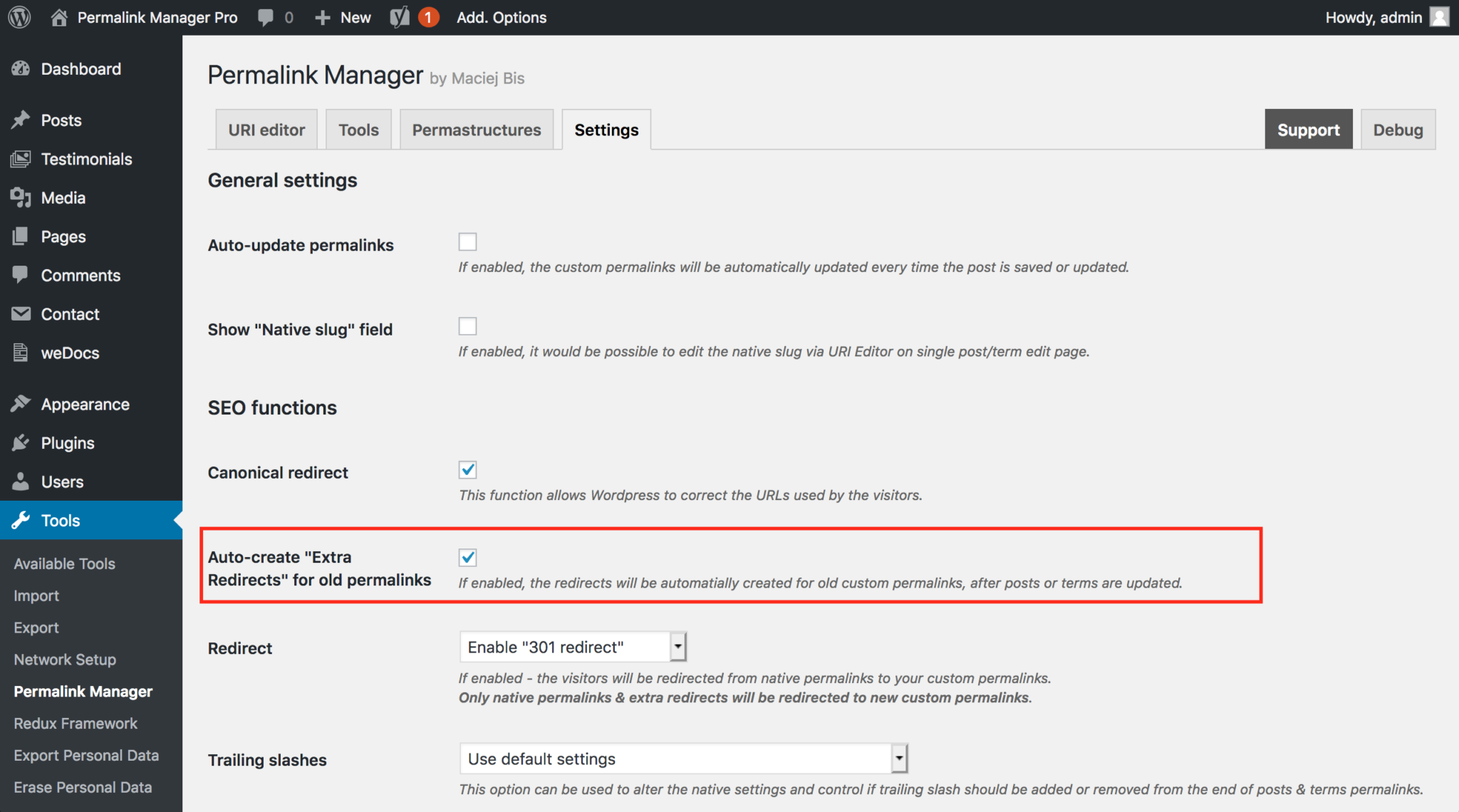 You can find more detailed information in this article.
How to redirect WordPress permalink to external website?
It is pretty simple, please follow the instructions posted in this article.