You can use Permalink Manager to create additional custom redirects (aliases) for each post/page/category or term. By default, the redirects will be created also for earlier versions of custom permalinks (after they are changed in Permalink Manager eg. with URI Editor or Regenerate/reset tool).
How to manage the custom redirects?
To add/edit/remove custom redirects, you need to use URI Editor. To open it click on "Permalink Manager" button displayed below the title field. Then please click on "Manager Redirects" button in the bottom.
Now you should display a list of custom redirect. From there, you can set-up new redirects and (if any) edit/remove the old ones.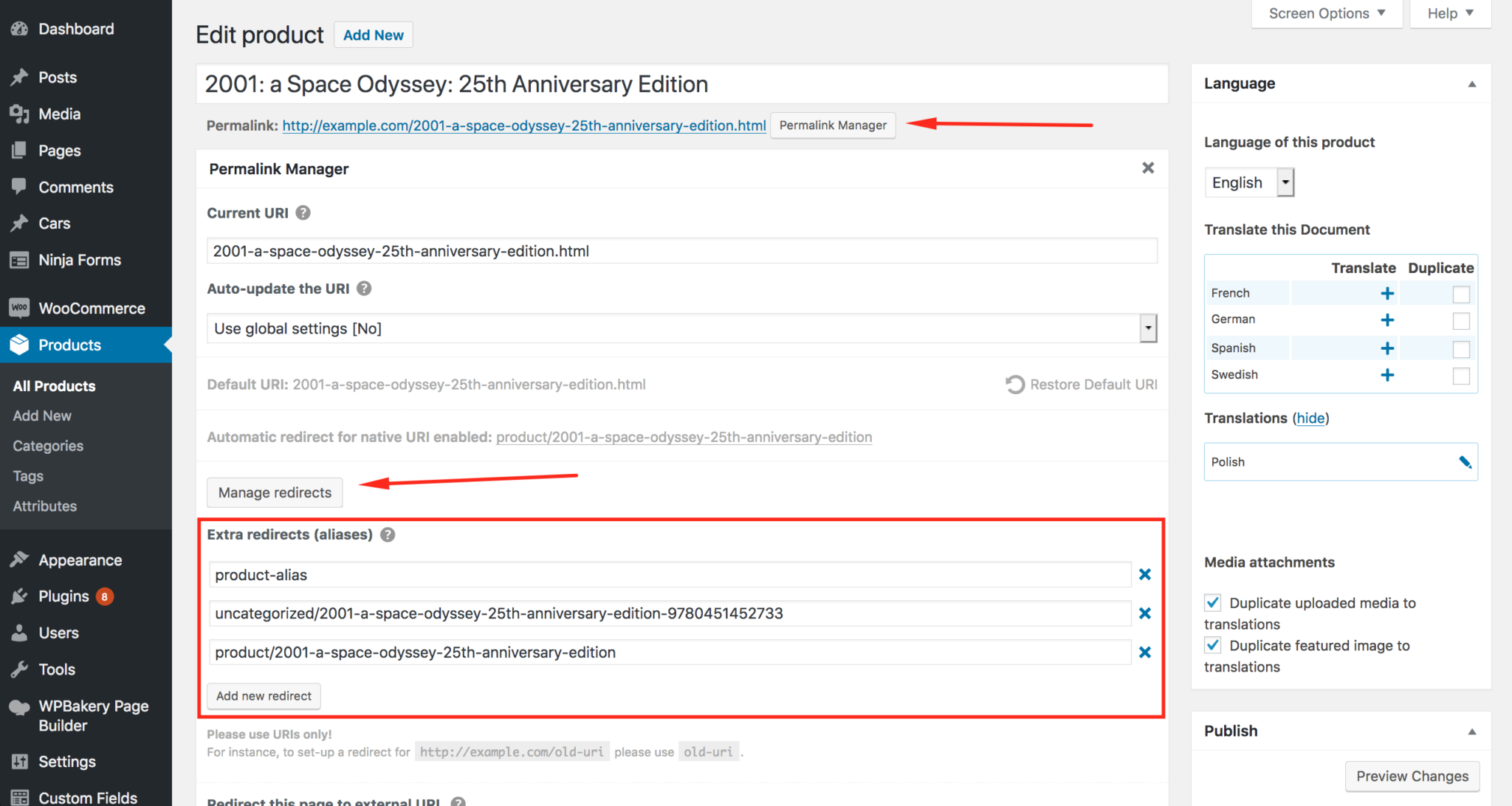 How to redirect post/term to external URL?
Permalink Manager Pro can be used also to redirect any public post, page or term to any external URL. Contrary to internal redirects, you should use full URL address inside the input field.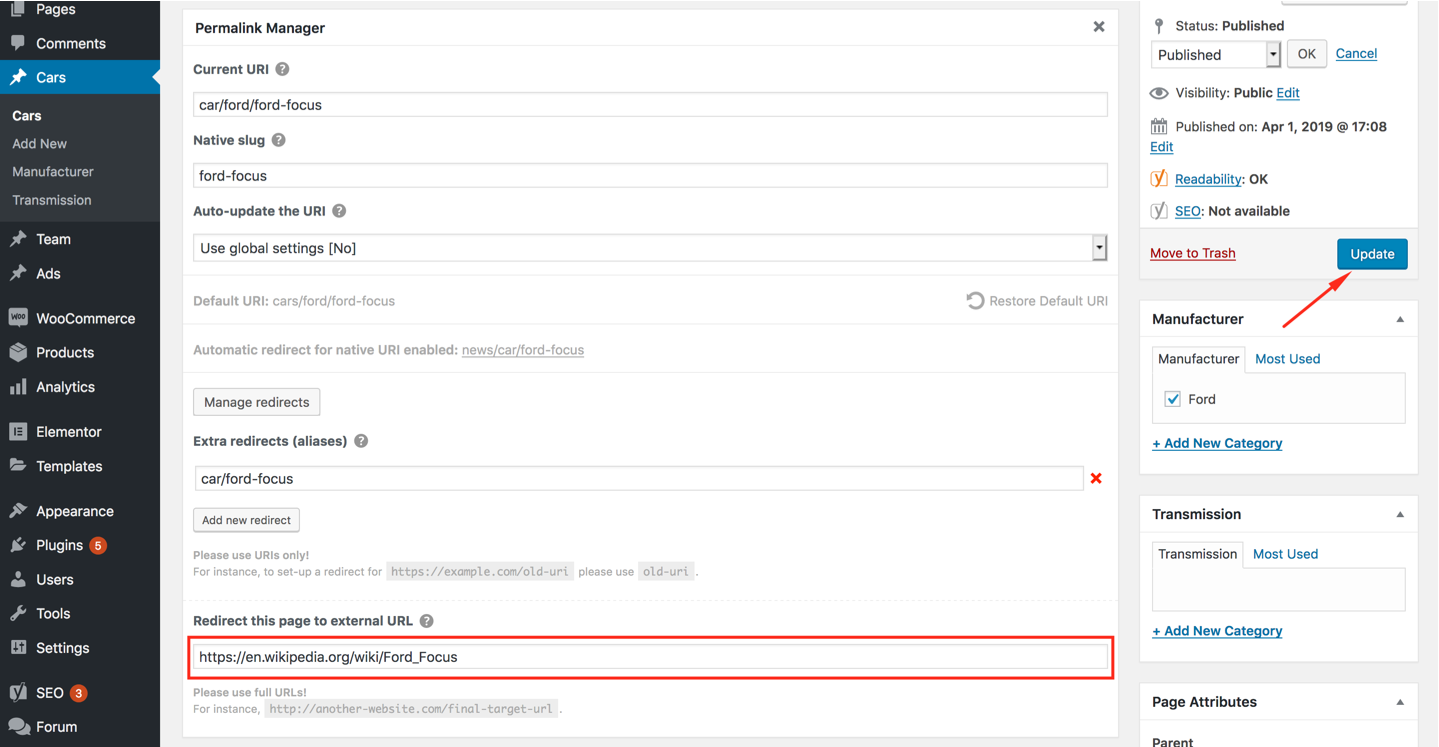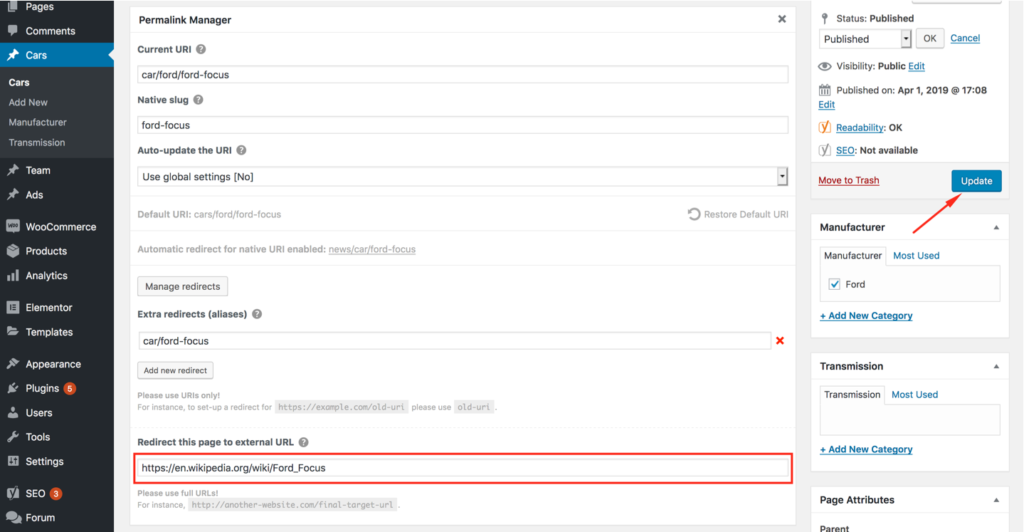 How to automatically create redirects for old permalinks?
To automatically create a custom redirect for old version of permalinks please enable "Old custom permalinks redirect" option in Permalink Manager settings.
You can find more detailed information about this functionality
in this article
.