The functionality described below could be very useful if you decided to change your custom permalinks at some point. If you would like to provide fallback for old custom permalinks you should activate "Old custom permalinks redirect" in the setting. Thereupon, Permalink Manager will automatically set-up extra redirect for previous versions of custom permalinks.
This functionality is available only in Permalink Manager Pro.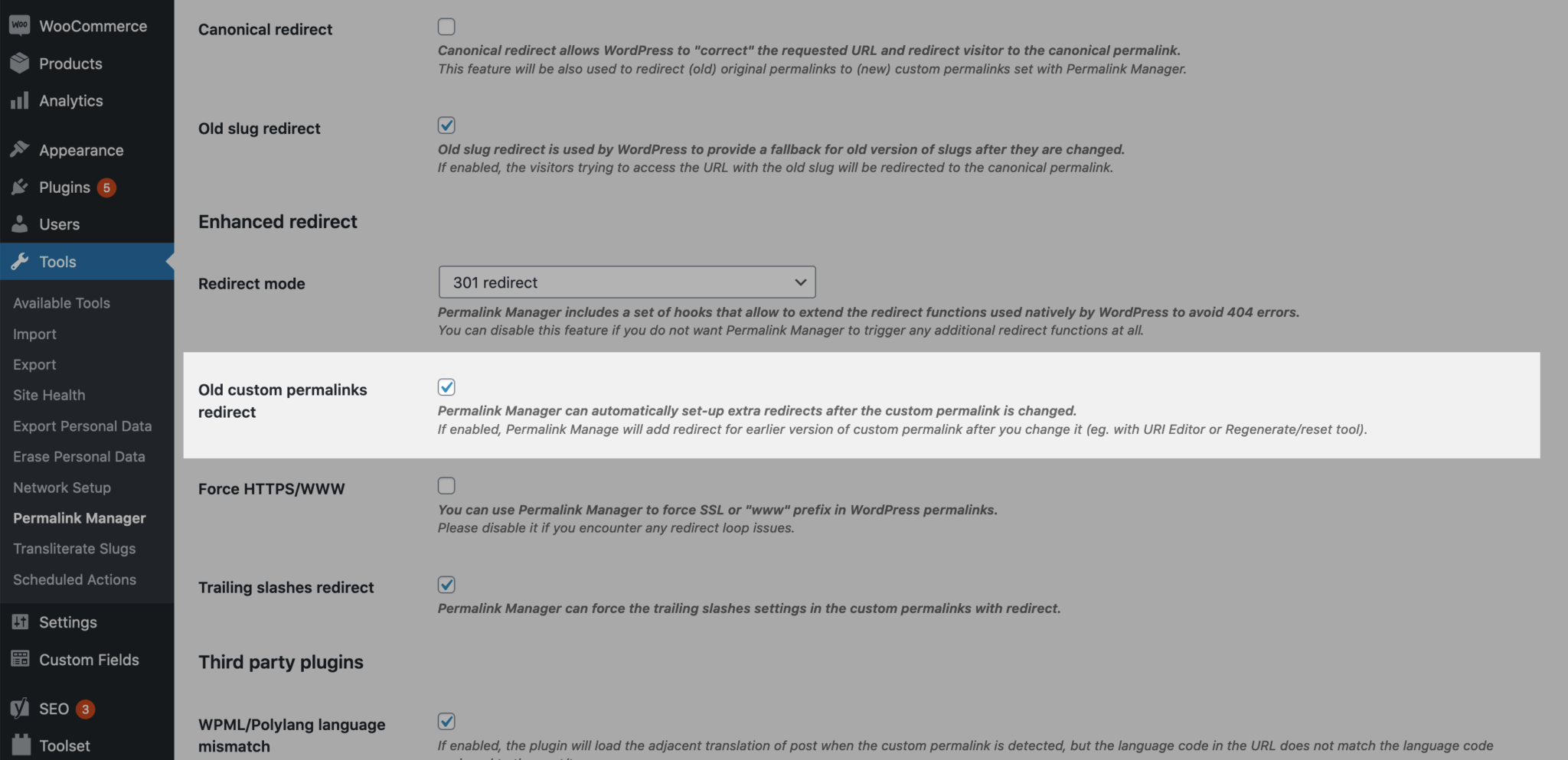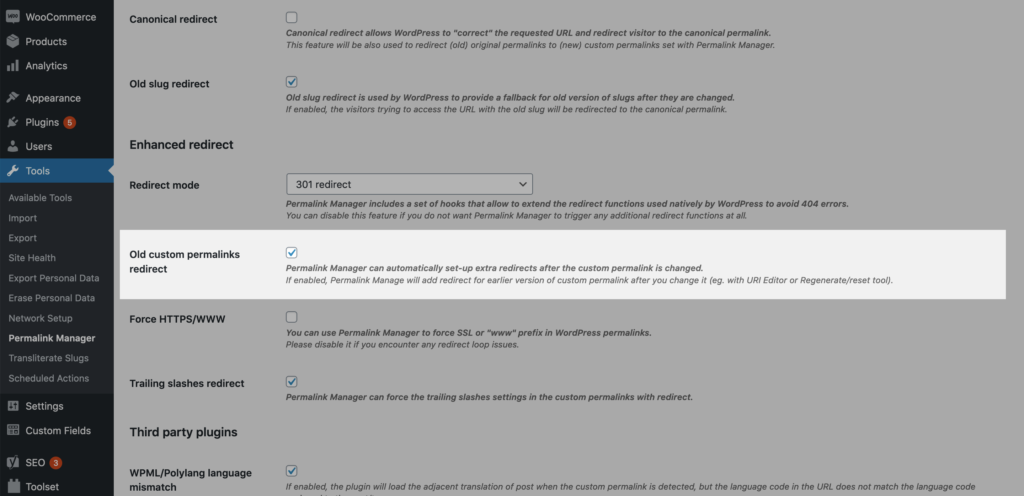 Edit old custom permalinks redirects
You can edit or remove the old-permalink redirects at any time using URI Editor. You can find more detailed instructions on how to manage the custom redirects in this article.