Permalink Manager uses a function that removes obsolete and trashed custom permalinks in the background. The function is triggered when a visitor tries to access a custom permalink that is no longer valid.
If you have noticed that some of your custom permalinks were removed, please make sure that "Automatically fix broken URIs" option is disabled in Permalink Manager settings: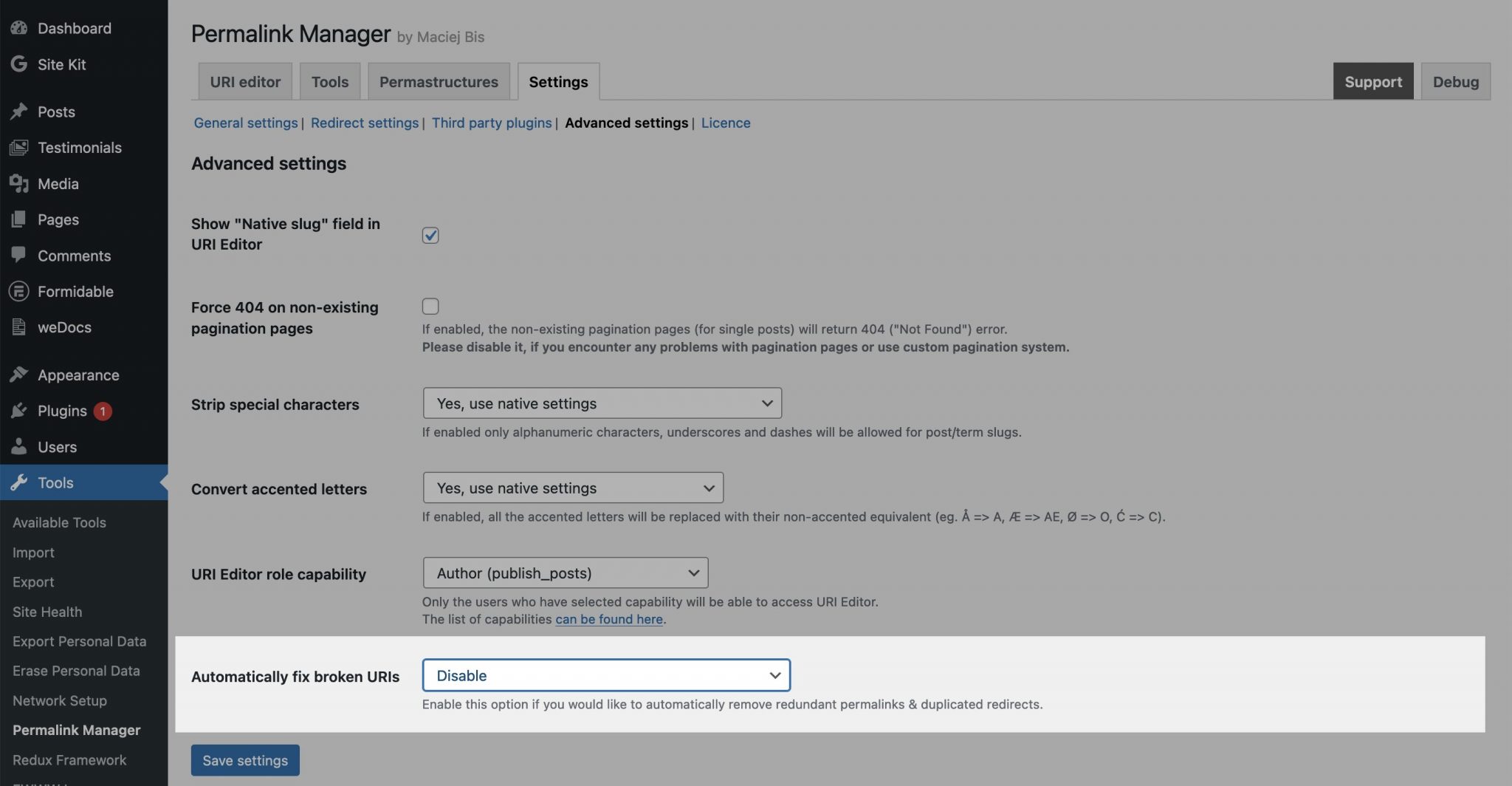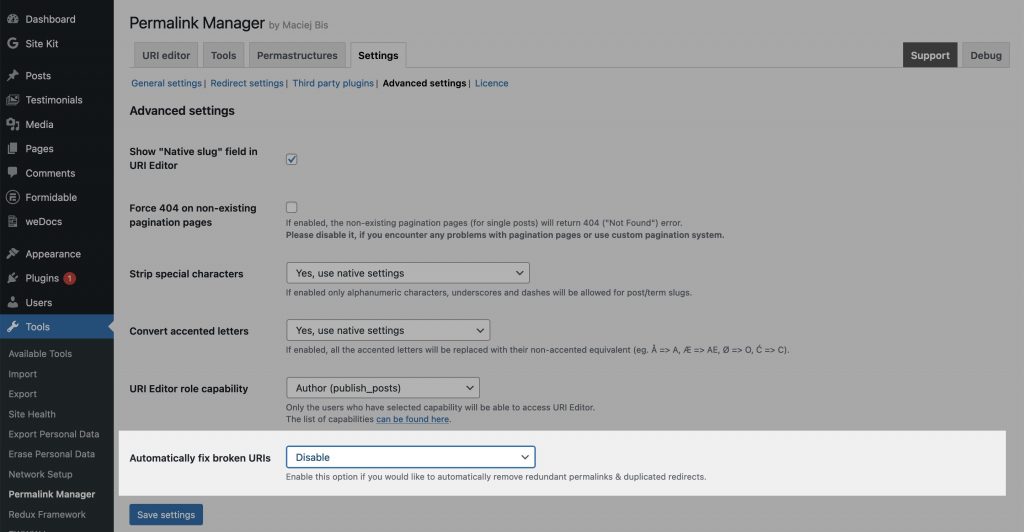 WP Rocket compatibility issues (3.9.0.3/3.9.0.4 version)
Unfortunately, the most recent version of WP Rocket breaks one of Permalink Manager functionalities responsible for auto-removal of broken URIs. As a result, the cache can damage the data array where custom permalinks are stored.
To prevent this from happening you will need to disable "Automatically fix broken URIs" functionality in Permalink Manager settings (see screenshot above).
---
If your custom permalinks were malformed you will need to recreate them. This could be the case if random characters eg. "+" or single letters are displayed instead of full permalinks. To recreate a custom permalinks array from a fresh copy you will need to remove its current (malformed) contents from "Debug" section.


Now, please use "Regenerate/reset" tool to recreate your custom permalinks array. Unfortunately, all the manual changes to the permalinks cannot be restored unless you have a backup of your MySQL database.