To avoid 404 errors, Permalink Manager Pro will automatically redirect intermediate versions of custom permalink used before the final URL was set. This applies only to Permalink Manager Pro.
If you are using the free version of plugin, only the original permalink (used before Permalink Manager was installed) will by default redirect to the current custom permalink.
Will the old permalinks be automatically redirected to the new ones after Permalink Manager is activated?
Yes, it works out-of-the-box. Both Permalink Manager Lite and Pro will automatically redirect the native permalinks. In other words, when someone is trying to open any post, page or term the plugin, checks if the requested URL matches the actual (custom) permalink. If it is different, the visitor will be automatically redirected to the new custom permalink.
Still, you can disable this functionality in Permalink Manager settings using "Enhance canonical redirect" option.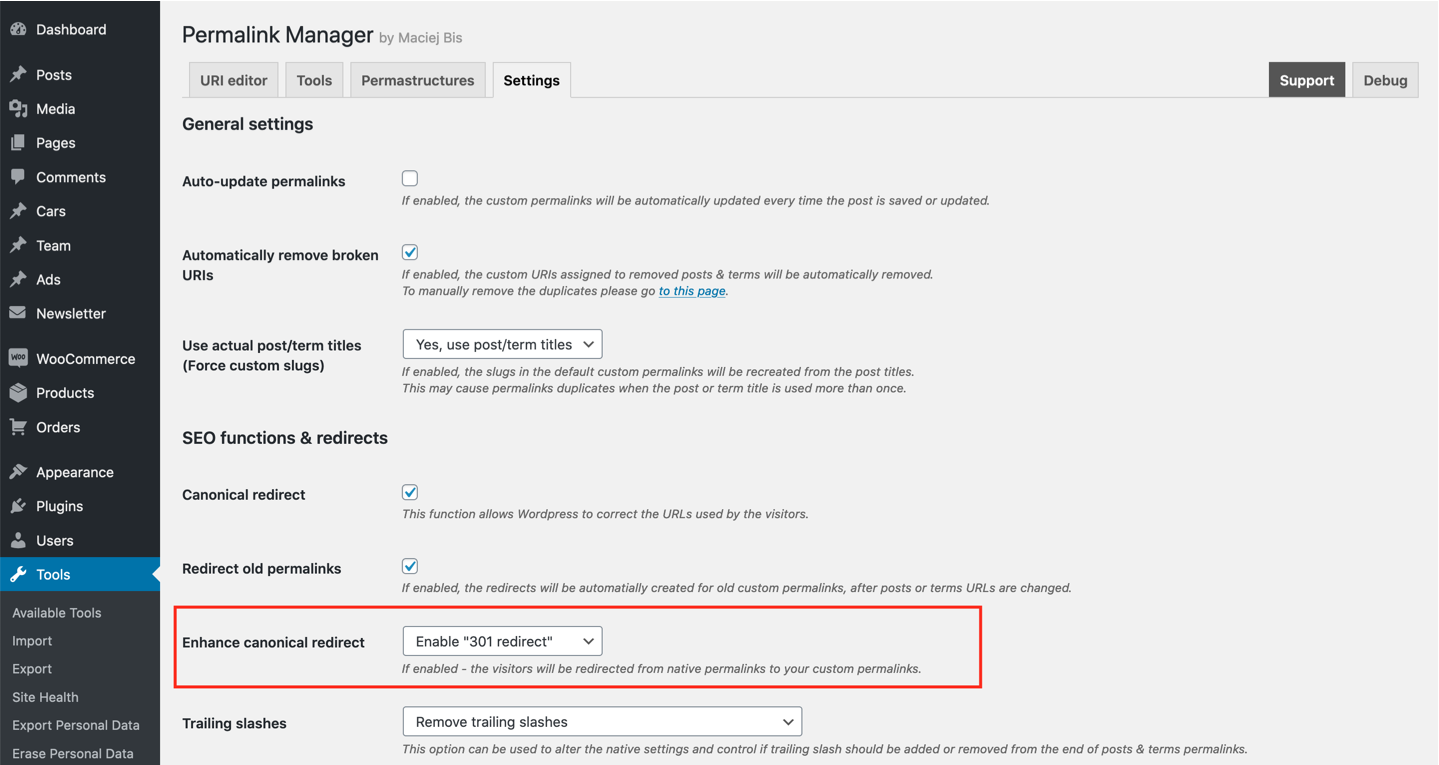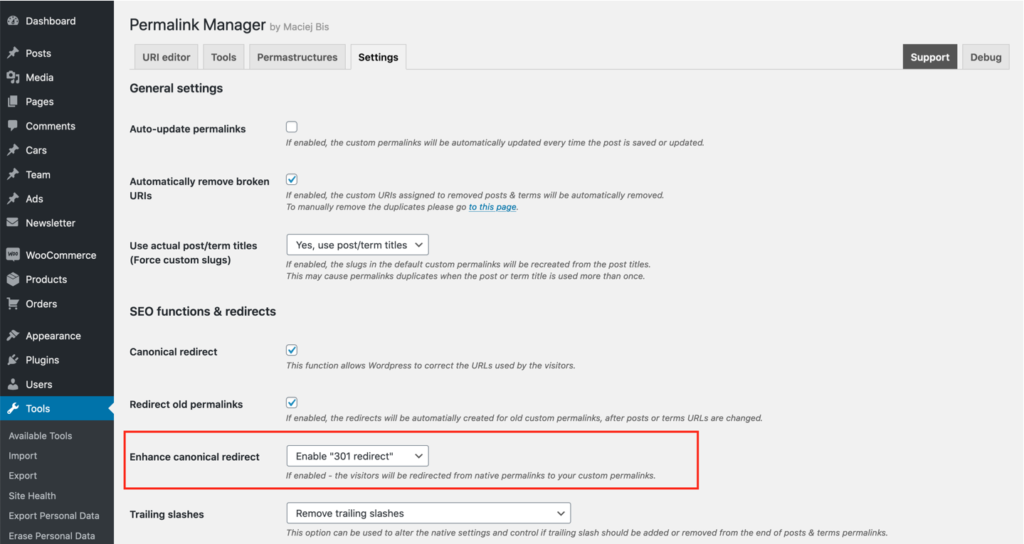 What will happen after I change the custom permalink?

If you are using Permalink Manager Pro, you can enable "Auto-create "Extra Redirects" for old permalinks" mode in the plugin settings. Therefore, Permalink Manager will automatically create redirects also for old version of URL, when post's or term's permalink is changed.


To adjust, remove or add new redirects please use the URI editor and click on "Manage redirects" button to display the list of active redirects for particular post or term: