Do you want to automate the process of applying discounts to your WooCommerce cart by using a public coupon URL? Do not search any longer! We will teach you how to accomplish that in this article.
You can customize WooCommerce to meet your specific needs by using the right plugins and tools, which will make it a powerful and flexible e-commerce platform. To encourage sales and foster customer loyalty, automatically applying discounts through a public coupon URL is an excellent strategy. Let us begin!
What is a Public Coupon URL?
Let us start by defining what a public coupon URL is before we delve into the specifics of automatically applying discounts. A public coupon URL is a link that you may distribute to your consumers that, when they click it, instantly applies a discount to their shopping basket. Since clients do not need to manually input a coupon code to get the discount, this is an excellent way to advertise your goods and boost sales.
The main advantage is that the customer does not need to search for a field where a discount code can be pasted or typed. This might help you to reduce the abandoned rate and improve other e-commerce indicators, eg. conversions ratio.
Why Automatically Apply Discounts with a Public Coupon URL?
Applying discounts automatically through a public coupon URL offers numerous advantages. Here is a short summary of what you just read in three bullet points:
Since there is no need for manual discount code entry, it is simple for clients to take advantage of it.
It is a fantastic strategy for generating revenue and promoting the products you sell.
Customers may become more loyal as a result since they value the convenience of automatic discounts.
How Does the Public Coupon URL Work?
When a user clicks on the link, such as http://example.com/coupon/FREEDELIVERY, the discount will be applied to their cart automatically. Any limitations on how the coupon may be used, such as an expiration date or a minimum or maximum spending amount, will still be in effect. This guarantees that buyers cannot take advantage of the offer by just clicking on a public link, as WooCommerce will validate their eligibility for the discount.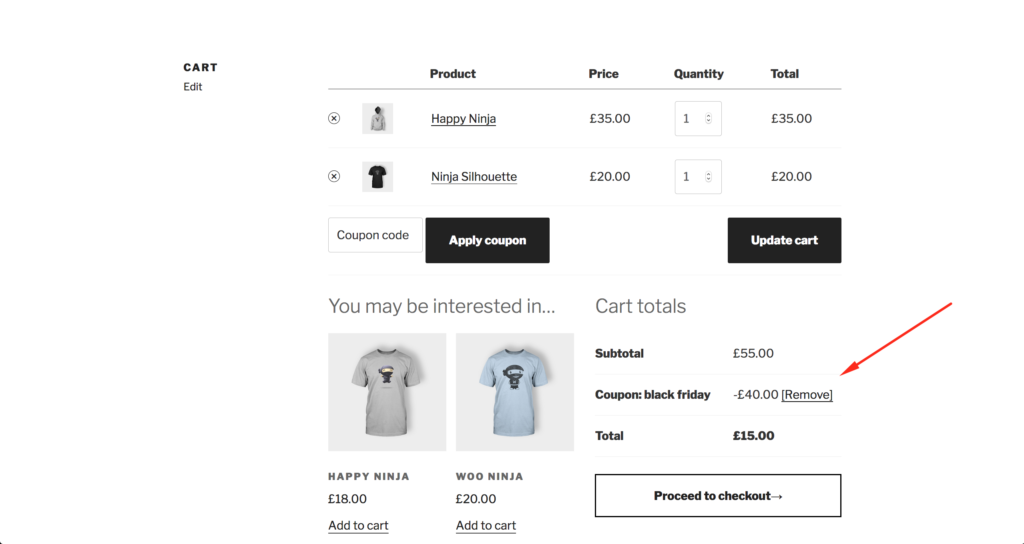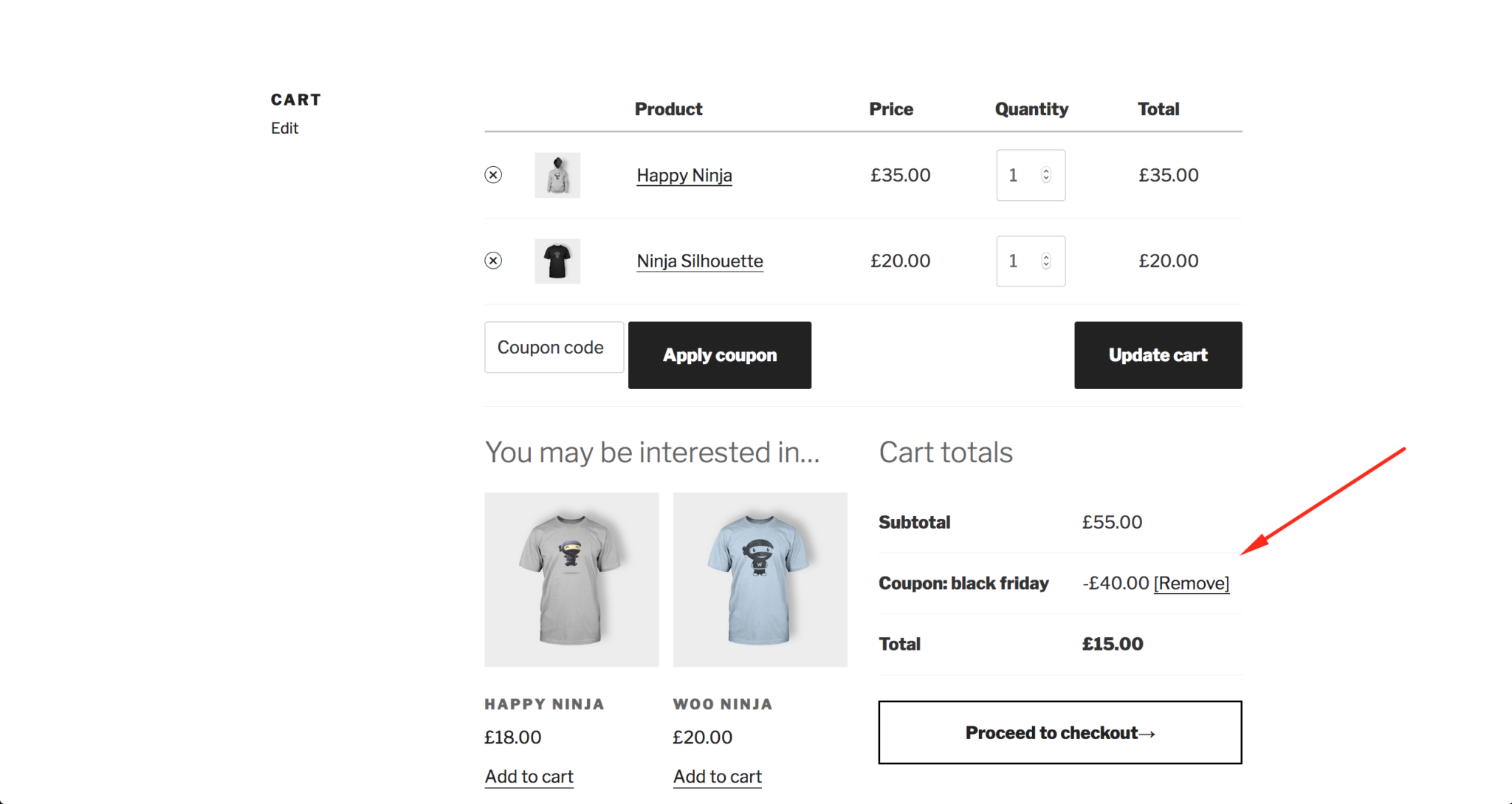 Once the coupon URL is used, the discount will be applied and the user will be redirected to either their cart page or the shop page if no items have been added to their cart yet.
How to Automatically Apply Discount to the WooCommerce Cart with a Public Coupon URL?
Using a plugin, you may have discounts applied to your WooCommerce shopping cart whenever a customer enters a public coupon URL. We suggest using one of the following plugins which you can find for free in the WordPress plugin repository: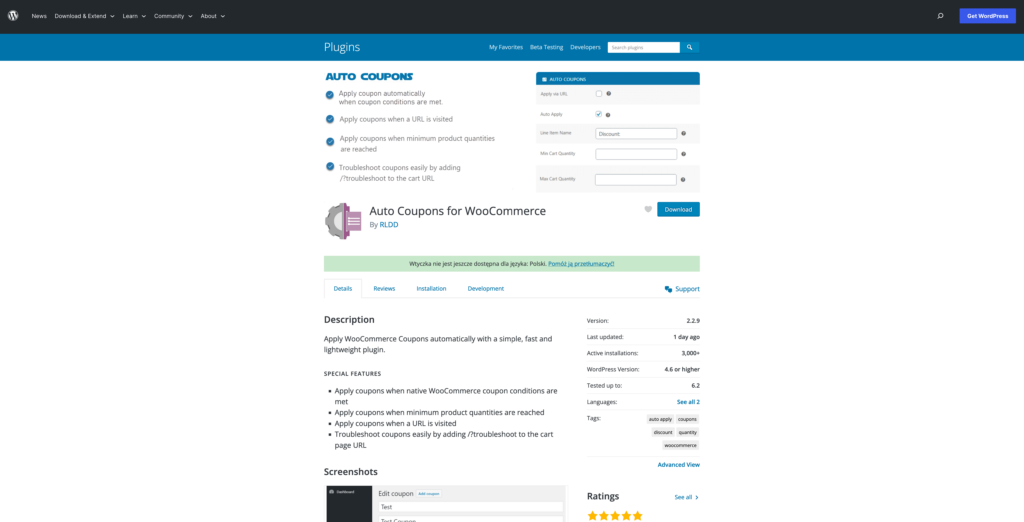 To set it up, follow these steps:
To install the plugin, head over to your WordPress dashboard, click on "Plugins > Add New", search for its name, e.g.: "Auto Coupons for WooCommerce", and hit the "Install Now" button.
Click "Activate" to activate the plugin.
To create a new coupon, head over to your WordPress dashboard and navigate to "WooCommerce > Coupons".
Then, click on "Add Coupon" and proceed to input the necessary coupon details.
How to Track the Performance of Your Public Coupon URLs?
Tracking the performance of your public coupon URLs is essential for determining the effectiveness of your marketing campaigns. Fortunately, tracking how often you use your coupons is simple with the WooCommerce plugin. Coupon use statistics shows the number of times the coupon was used, the discount amount, and the coupon's income. Here's how you can do it:
Go to "WooCommerce > Reports" in your WordPress dashboard.
Click on the "Coupons" tab.
Select the coupon you want to track.
View the coupon usage data.