As long as your licence key is valid, you can automatically update the plugin directly from WordPress admin dashboard. In order to do this, you will need to go to "Plugins" section and simply click on "update now" link displayed just below "Permalink Manager Pro" row: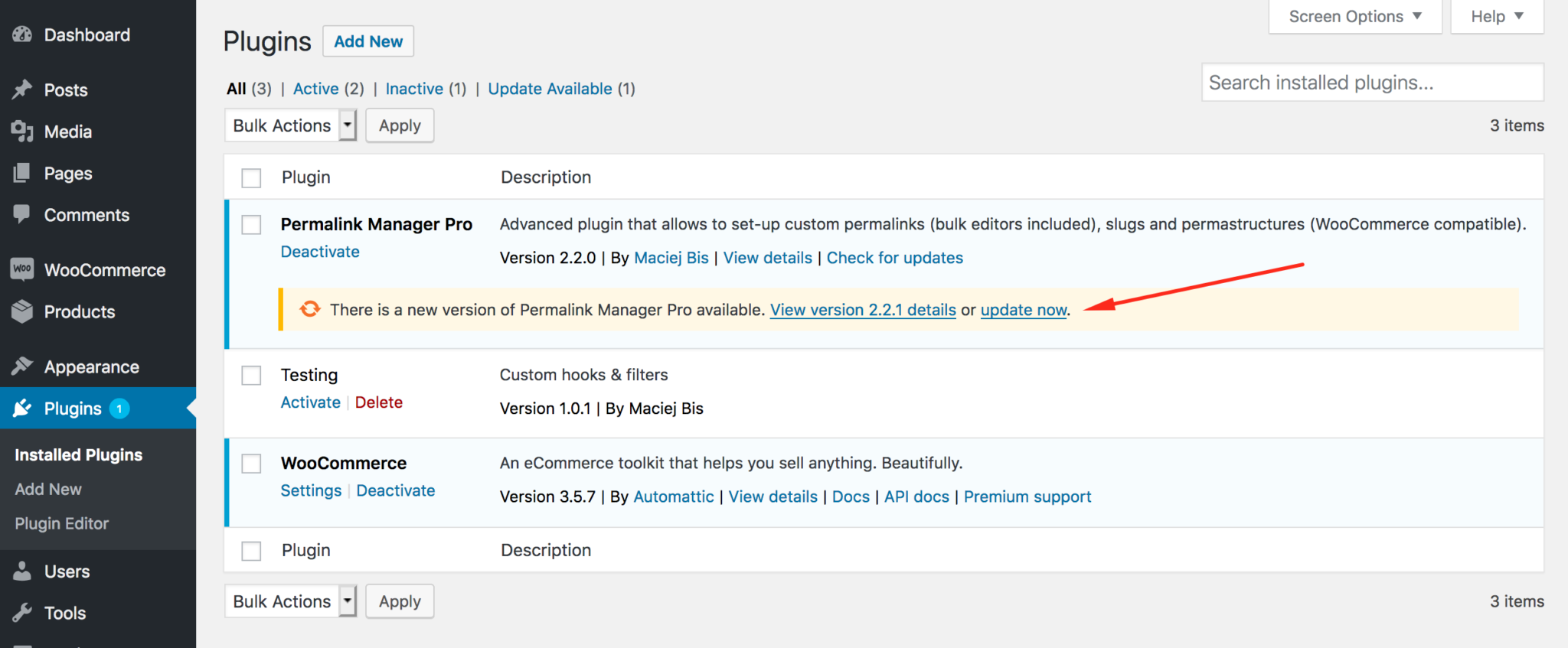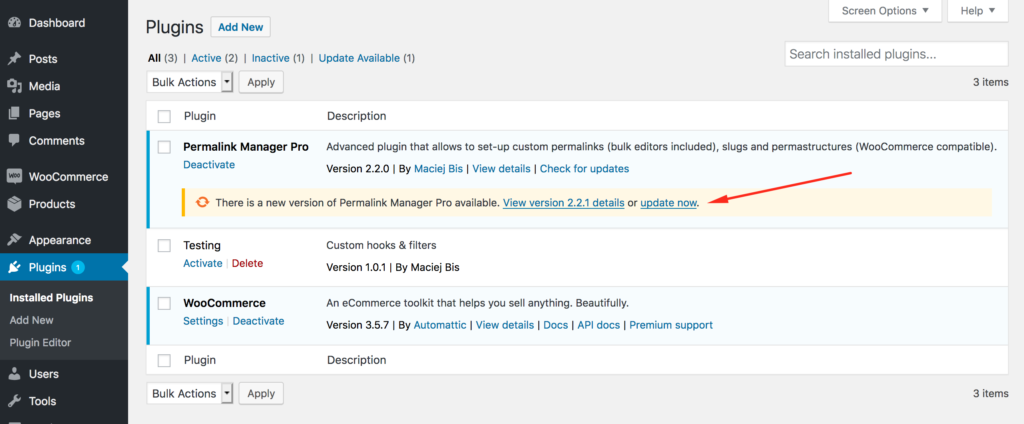 How to update the plugin manually (via FTP)?
To download the ZIP package with most recent version of Permalink Manager please use the below URL:
http://permalinkmanager.pro/download/YOUR-LICENCE-KEY.
Please replace "YOUR-LICENCE-KEY" with your unique Paddle key.
After you downloaded the files, please open your FTP client and login to the server where your WordPress installation is hosted. The plugin files are stored in /wp-content/plugins/permalink-manager-pro directory.
Now, to manually update it, please remove /permalink-manager-pro/ directory completely and upload the contents of freshly download Permalink Manager Pro files: