The valid license key is required to download the most recent package with plugin files. It should be delivered to your email address, shortly after the payment process had been completed.
If you lost your license key please use the contact form and provide the email address you used during checkout process.
How to download most recent version of plugin
The download link can be found in "License info" page after you entered your license key.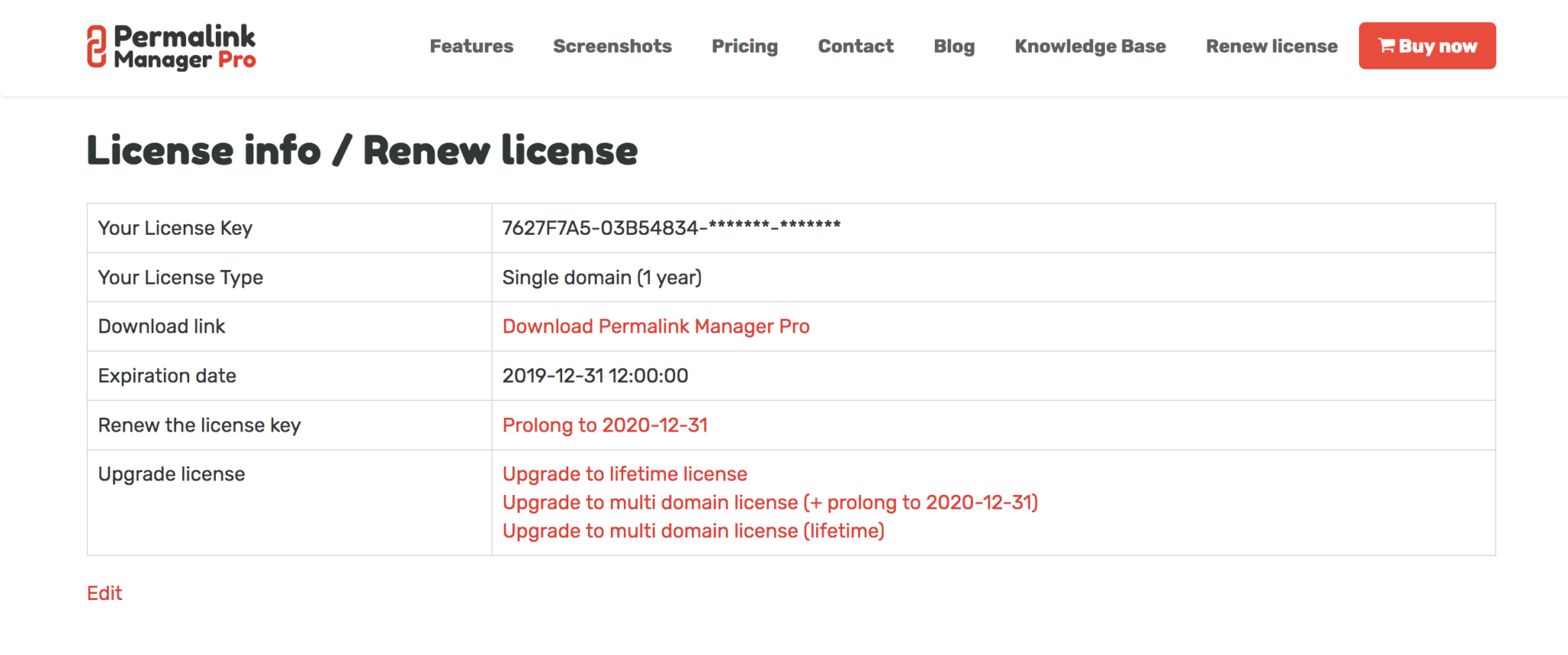 You can also access the download link directly by replacing
YOUR-LICENSE-KEY
with your unique license key in following URL.
https://permalinkmanager.pro/download/YOUR-LICENSE-KEY