If you would like to use the current title in the post/term permalinks you need to enable "Force custom slugs" mode in Permalink Manager settings: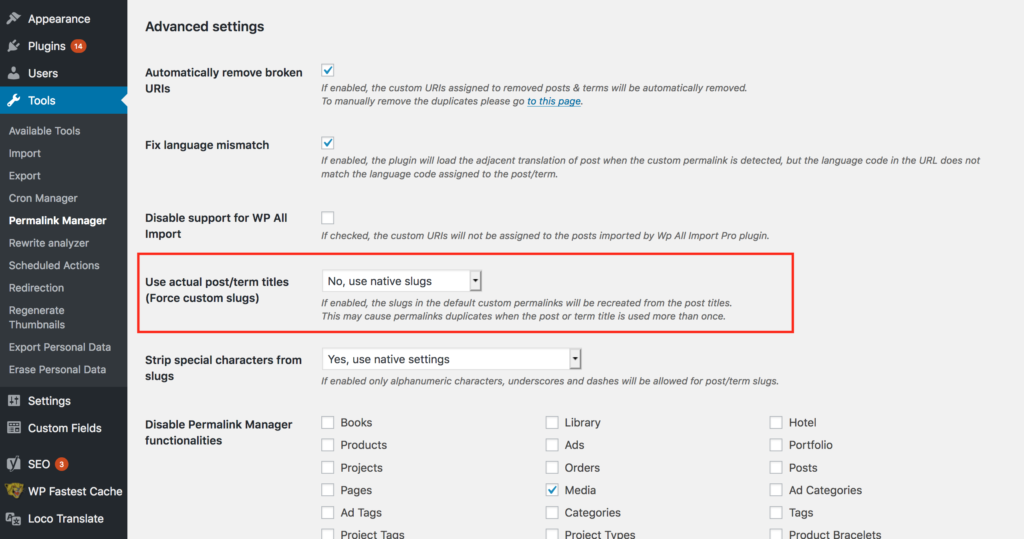 Please note that the settings will be applied to the new permalinks only (created when the new post or term is added).
To change the old permalinks, you should regenerate the custom permalinks using "Regenerate/reset" tool that can be accessed from Permalink Manager admin section. You can find more detailed instructions on how to do it here.
If you would like to update the permalink when the post/term title is changed, please follow the guidelines posted here.