You can find the expiration date of your license key in Permalink Manager settings ("Tools -> Permalink Manager -> Settings -> Licence key"):
If you renew the license before it expires, the key will be prolonged for one more year starting from expiration date. For instance, if you renew it on November 10, 2018 and it is valid until December 15, 2018, the new expiration date will be December 15, 2019.
Renew your license key
To renew the license key, please use the form and enter your license key below:
Only users with valid license key are entitled to automatic plugin updates & customer support.
If your license is valid, you can also use below form to upgrade it to a higher plan or prolong it for another year.
---
After you press Submit button, a information page will be displayed where you can find a unique link that would allow to extend your license key. After it is clicked, a popup with a checkout form (handled by Paddle) will be displayed.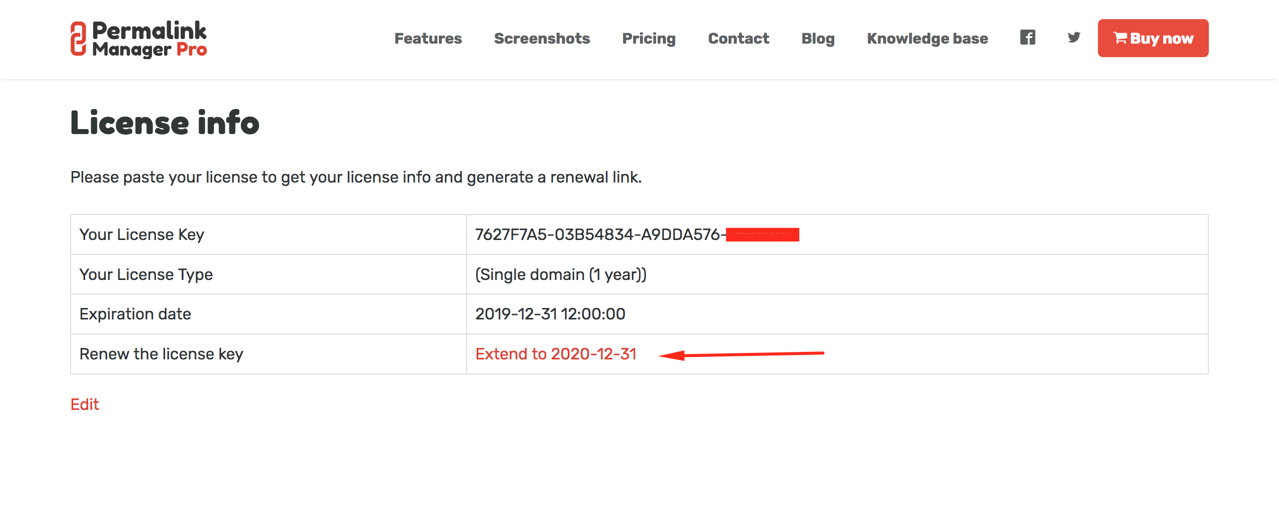 After the payment is completed your license key will be automatically prolonged.