If you would like to generate your invoice please open the confirmation email sent via Paddle and click on "View invoice" button. After that you will be redirected to a page where you will be able to enter your company details (click on "Add business address") and print your invoice.

Do you have a VAT-EU number?
Paddle automatically will charge VAT (value added tax) rate applicable in your country. Although, it is possible to get it excluded from the final price if you have a valid VAT-EU number.
If you need an invoice and have a valid VAT-EU number, please enter it during the checkout process. After your email is provided in the checkout form, you will see "Add VAT Number" button in the bottom of popup.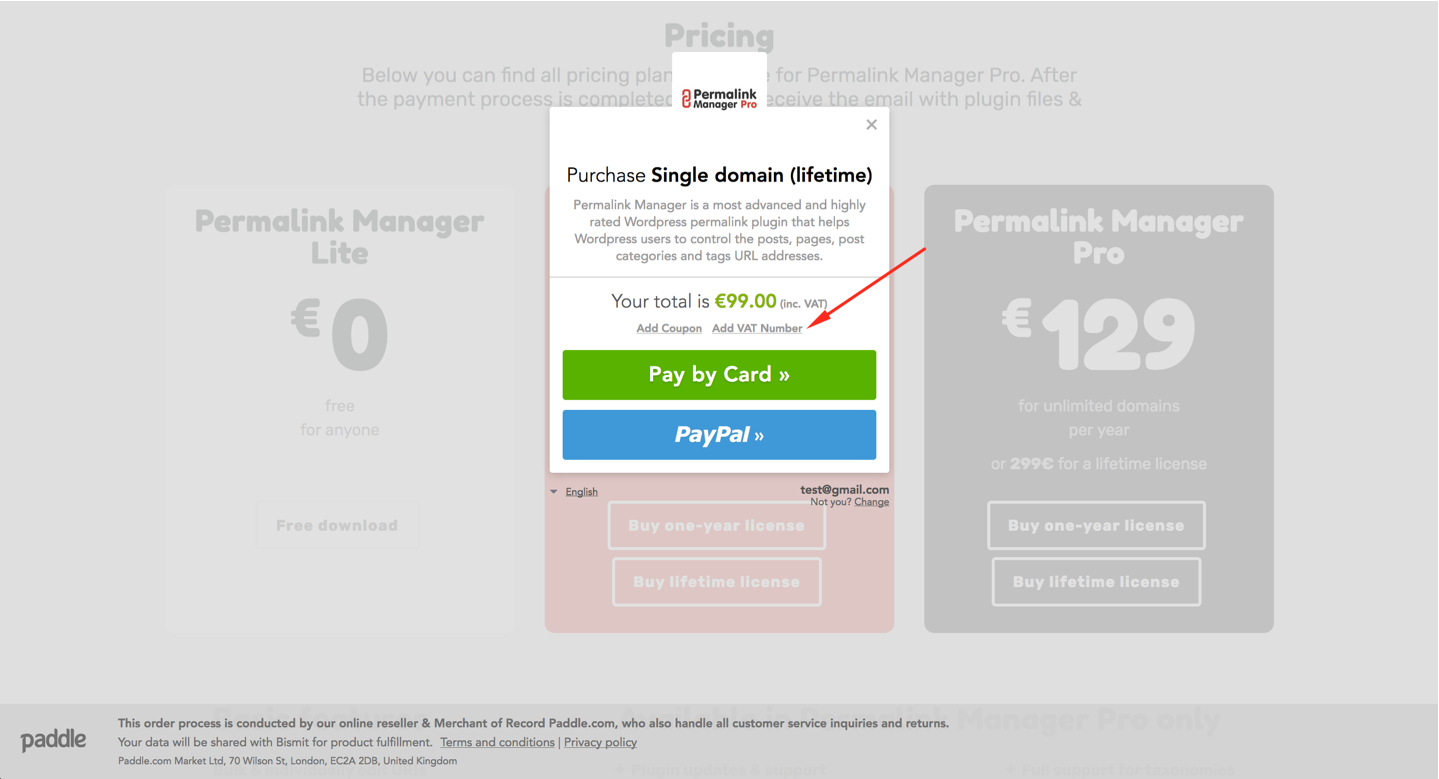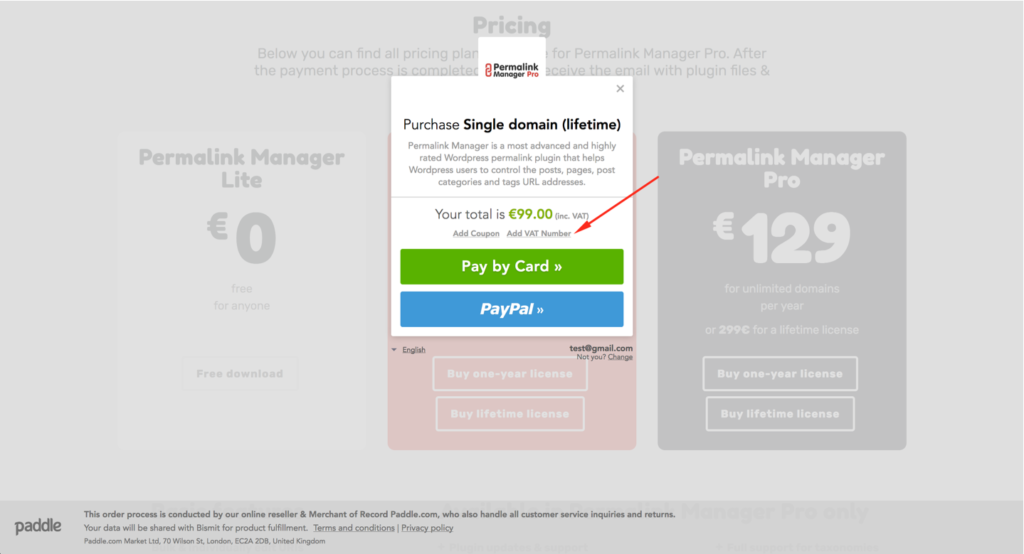 It is also possible to enter the VAT ID number after the purchase was made. If you forgot it to enter it during the checkout, you can add it along with the company details (see description above) using the link provided with the order confirmation email sent by Paddle.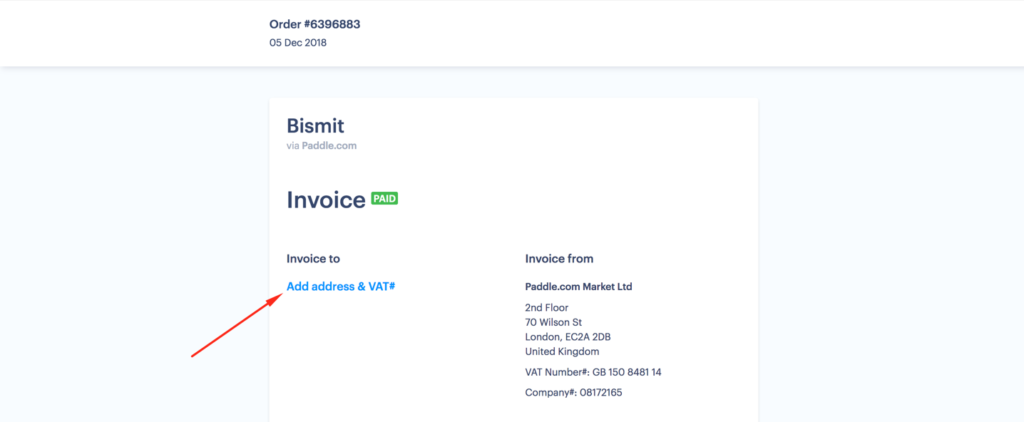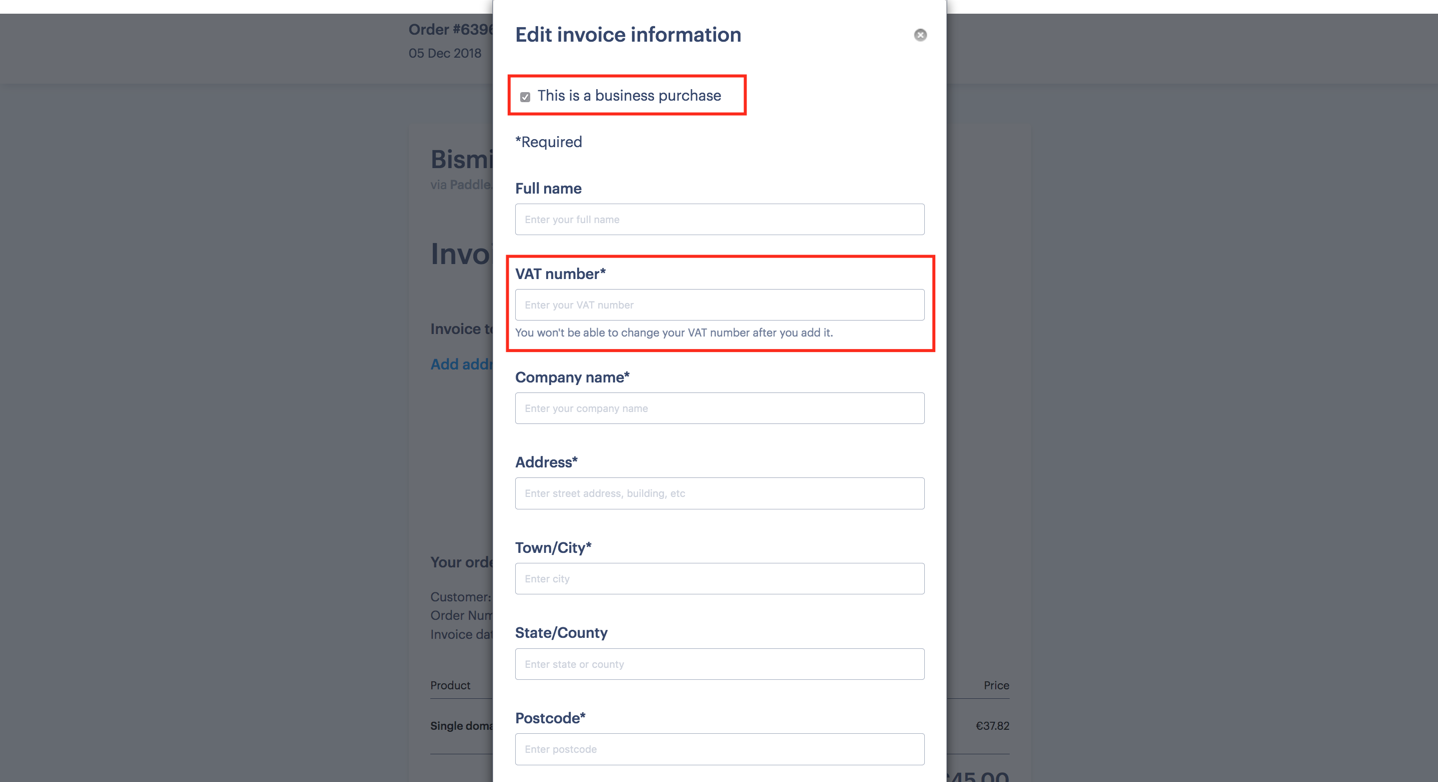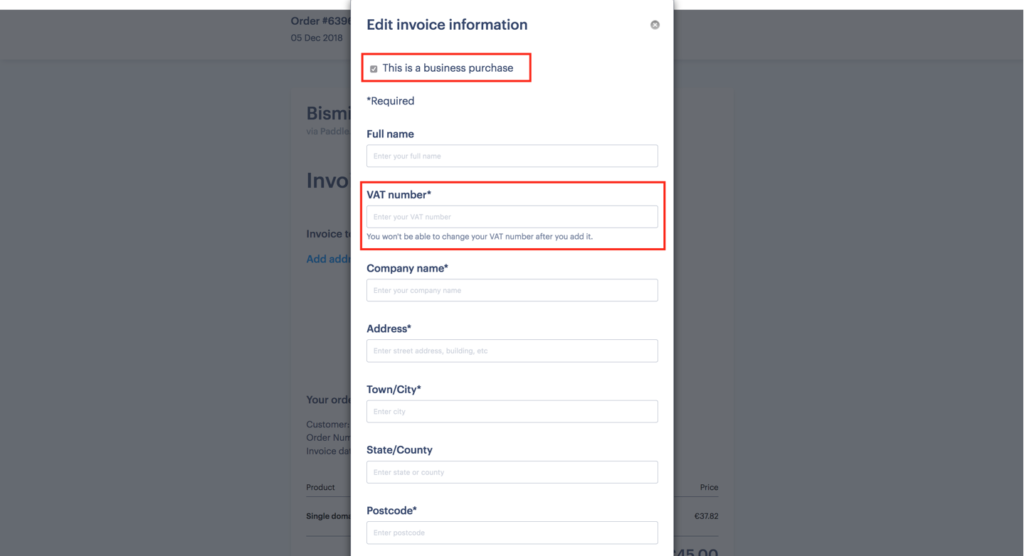 The tax amount will be refunded in max. 12 hours after it is confirmed by Paddle.
Why do I use Paddle to collect payments?
Paddle acts as a Merchant of Record and handles all taxes (VAT, etc.) that should be collected from regular customers (non-B2B transactions) in EU. It would be very expensive and complicated to build a system checking and storing the customers data in accordance to current EU tax laws and also make the shop compliant with VAT-MOSS.
In short, when you buy the license, you buy it from Paddle (Merchant of Record, intermediary/reseller). Technically, Paddle issues invoices, charges my customers and collects VAT tax from them. Every month, all the single transactions are summed up and Paddle deducts its fees and commissions. After that, I can issue a VAT invoice for Paddle that sends me the money in a single wire transfer.