Every WordPress website, as you undoubtedly know, requires a theme to function. This article is intended for total novices and explains a handful of the most popular WordPress themes and page builders. If you are not a techie, you may hire a professional team to assist you in setting up your website.
If you want to create a WordPress website from the scratch, you may either:
use a fully functional WordPress theme
use a theme with page builder
code your own custom theme or hire someone to do it for you
All three possibilities are discussed briefly below. Each solution, like anything else, has benefits and drawbacks. Before making a decision, consider your technical abilities, budget, and goals, such as desired SEO outcomes.
Pre-built WordPress themes
Some prebuilt themes are available for free or for a minimal cost, and are ready to use right away. They range from basic and free to feature-rich premium WordPress themes with complete support. Many themes come with pre-made layouts that you can easily customize with some intuitive settings.
It's impossible to list all of the benefits and drawbacks of every theme available. While this is a good beginning for a WordPress website, these themes are frequently constrained by a lack of functionality and flexibility, and are unlikely to reach the look you've worked so hard on or paid a designer to create.
Many themes may appear aesthetically appealing at first sight, but they may contain poorly written code that might impair the performance and stability of your website. Newer themes are more likely to be optimized for speed, so when choosing a theme, check sure it does not have any flaws that cause it to load slowly. Updates to plugins and themes are critical for security in WordPress. If a developer decides to discontinue support for his product, it will no longer be updated and optimized for future WordPress versions. Given that, it might be a significant security risk.
Free themes directory on WordPress.org
WordPress.org is the ideal location to start your search for a free WordPress theme. It's the most comprehensive collection of free WordPress themes available, with tens of thousands of options. Keep in mind that, despite having gone through an official review process overseen by WordPress.org developers, their codebase may not be flawless. Secondly, since they often lack extensive documentation, going through them may take some time. Additionally, since they are free, you should not anticipate dedicated support from the developer in the event that you want a customized solution.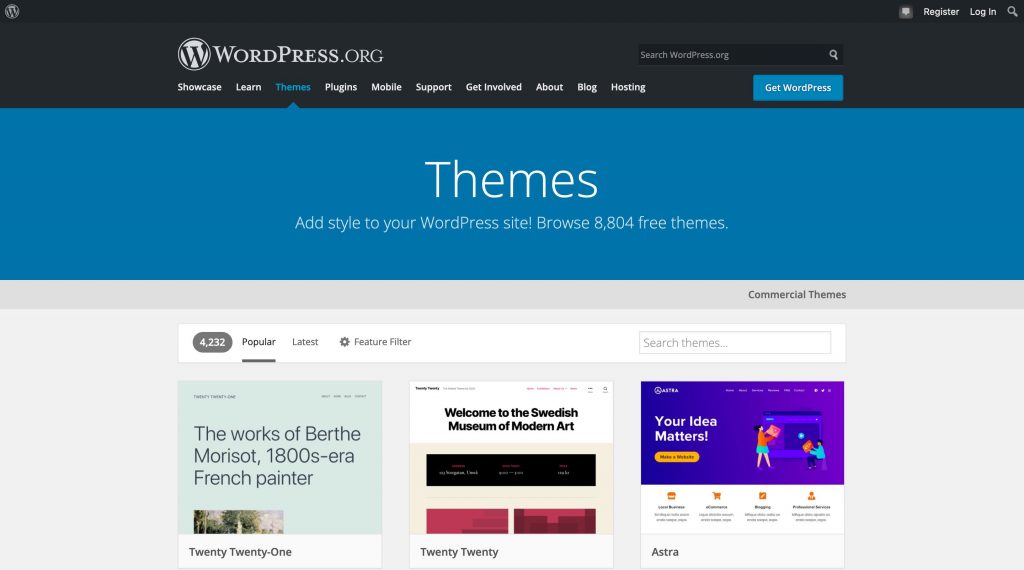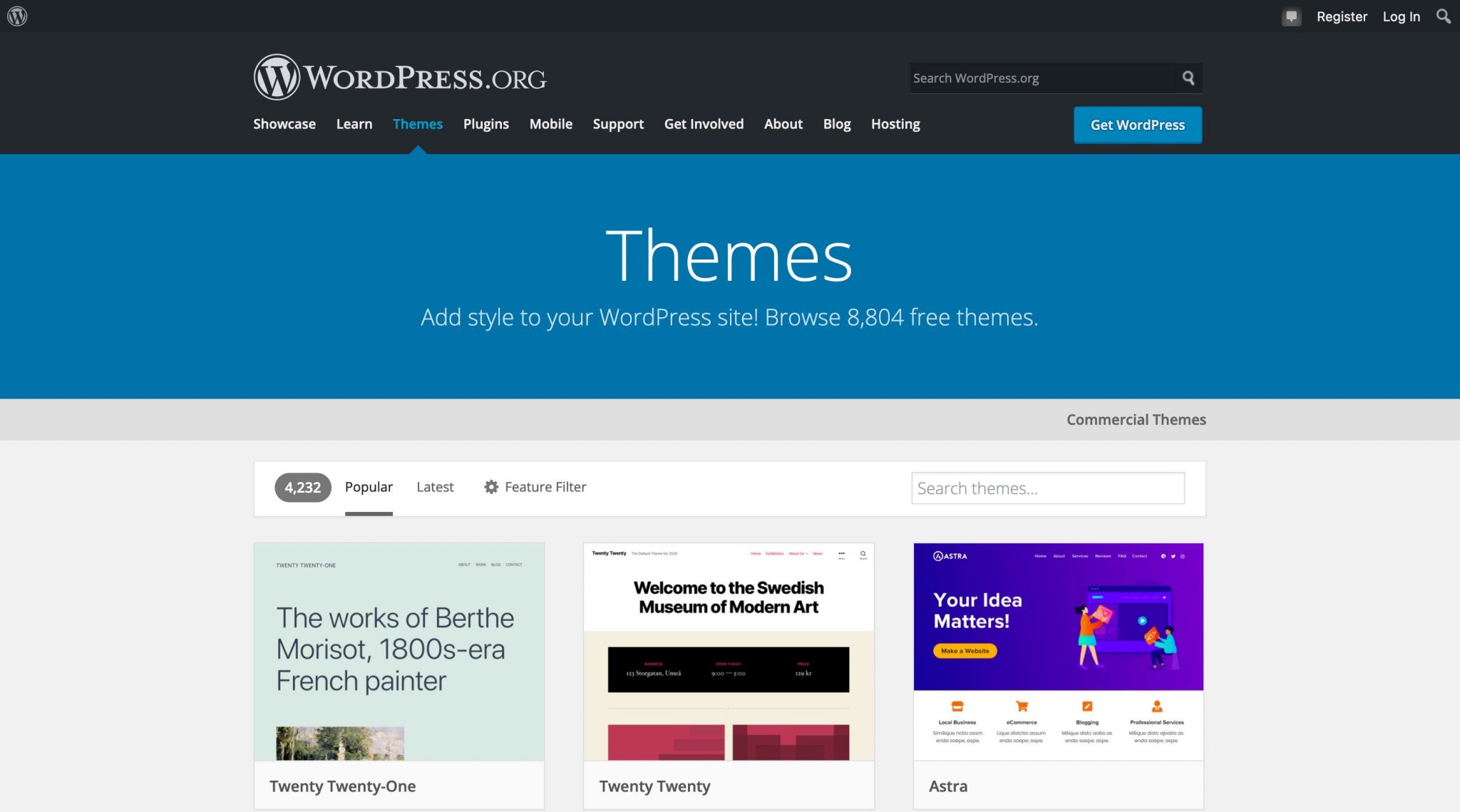 Top WordPress themes marketplaces
The disadvantages of premium themes are, for the most part, the same as those of free themes. However, there is a far lesser possibility that the premium theme creator would decide to abandon his product and stop providing security theme updates. In contrast to free themes, which tend to be feature-deficient, premium themes might be overstuffed with bloated code that causes your site to load slowly.
The two most popular WordPress theme marketplaces are TemplateMonster and ThemeForest.
ThemeForest offers a massive theme library that no other marketplace or theme developer can match. Envato Elements is a paid subscription service that gives creators access to over 56,000,000 digital assets that can be downloaded and used in their projects. Subscriptions are billed either monthly or annually. Both subscription pricing plans include unlimited digital downloads.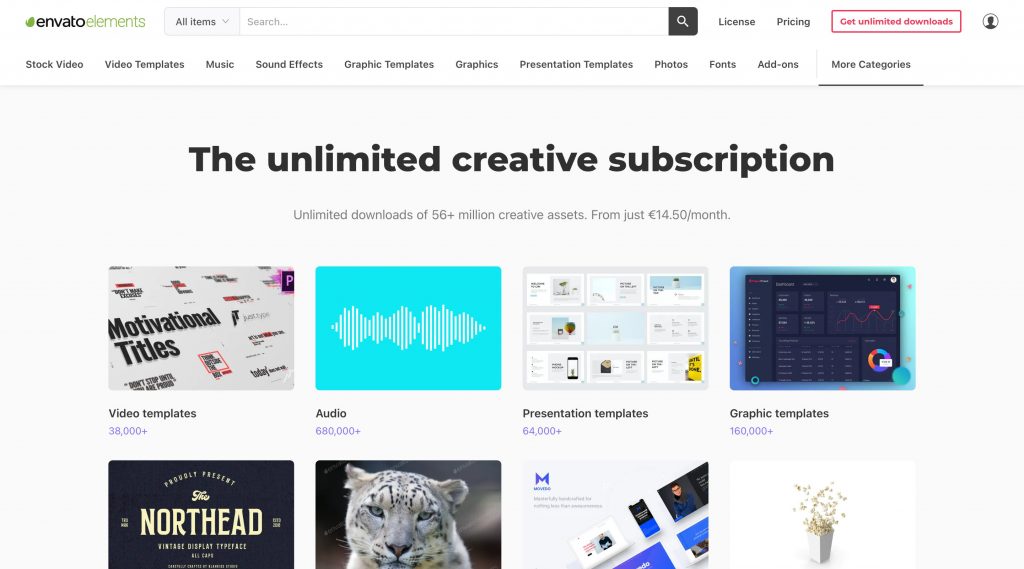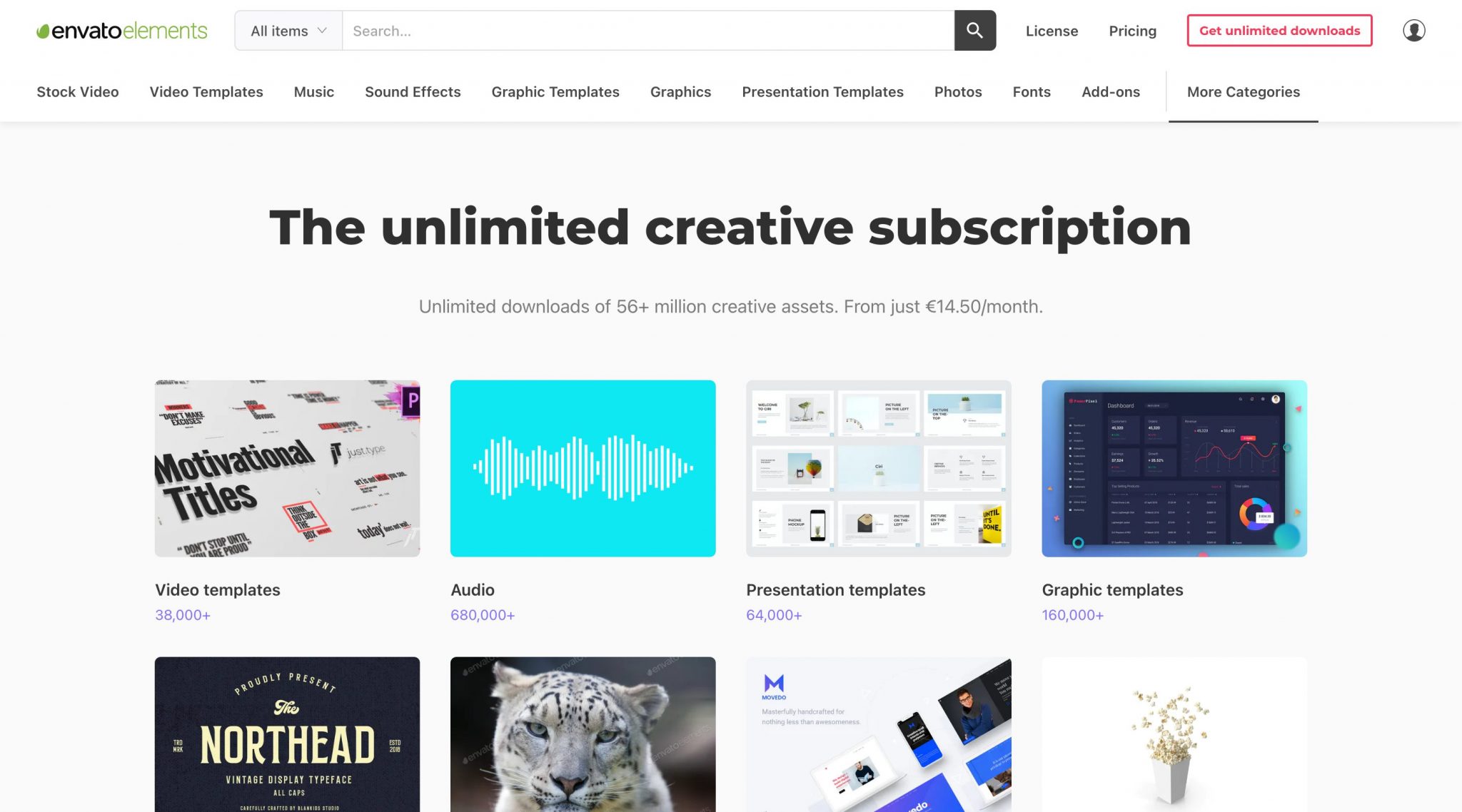 MonsterONE is a membership package that allows you to download an infinite number of digital items from Template Monster. It means you won't have to pay for each one separately, which will save you time and money.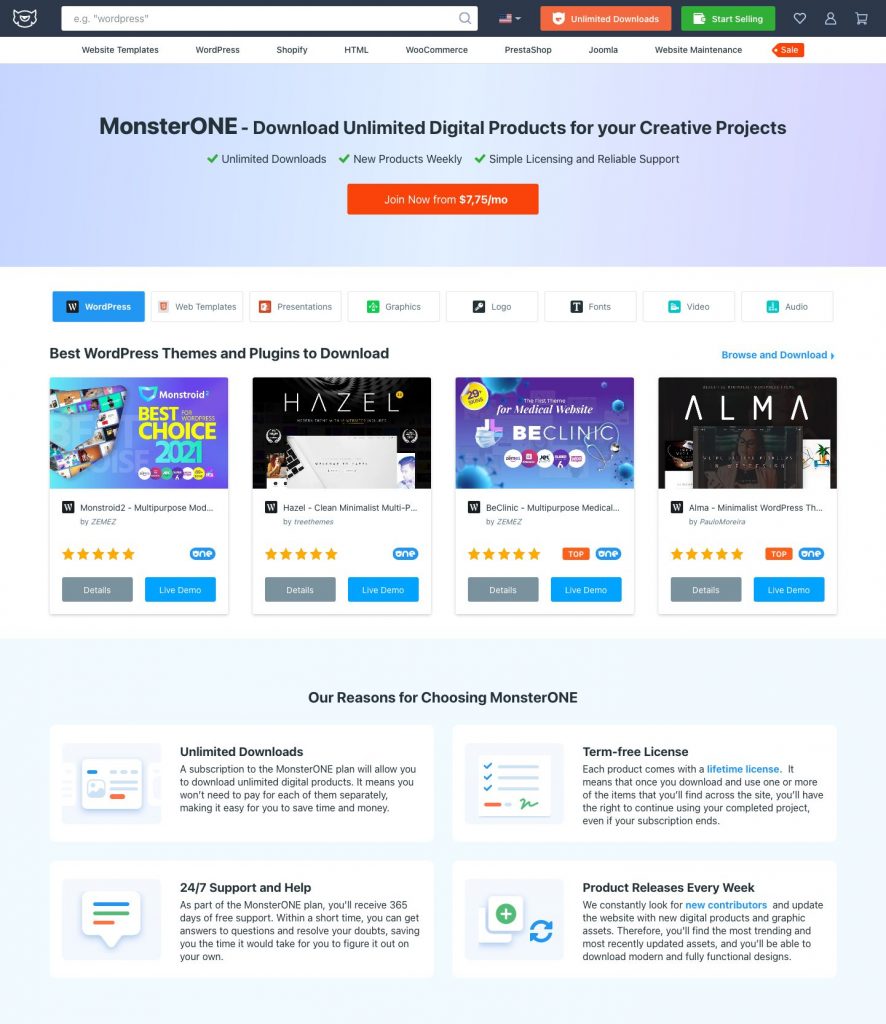 Page & theme builders
There are a number of strong features and capabilities packed within page builder plugins that make it simple for users to create unique layouts for their websites. They're excellent website-building resources. One of their biggest benefits is that you don't have to know a single line of code to make use of it. Those who aren't programmers will find this a significant selling point. Drag-and-and-drop functionality is common in page builders. This makes adding modules to your website, as well as rearranging and resizing them, very simple.
All of the bells and whistles have a price. If you're not going to make use of these options, you've probably taken on too much for your website. There's a lot of unnecessary code in there, and it will slow down your website and make your page editor's admin interface complicated
Top WordPress Page Builders
Custom WordPress theme
A custom WordPress theme may be the best option if you have particular needs for your site's appearance and behavior. The advantage is that you'll get a site that fits all of your design specifications and has all of the features you've requested. A WordPress website that has been customized will load quicker. A site built from the ground up should use clean coding practices and avoid the use of unnecessary plugins and third-party technology.
However, because it may be an expensive investment, determining whether or not a custom theme is worthwhile can be difficult. When compared to a pre-built WordPress theme, the time required to create a custom theme is significant. Even when the website is live, it will take time to integrate modifications and customize features.
Codeable
One of the greatest venues for hiring freelance WordPress professionals is Codeable. WordPress specialists are available at Codeable to help you adjust themes and plugins, install and optimize your site, design custom plugins and themes, and much more. To deliver top-quality service, Codeable employs a thorough vetting procedure to ensure that you only deal with the greatest WordPress expertise available.